QYO Finale & Canterbury Soloists Evening – Our Talented Musicians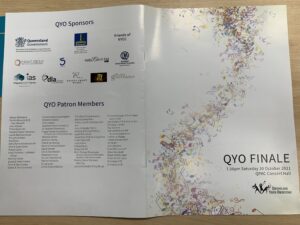 Last Saturday night 30 October 2021, several of our talented Canterbury music students played in the Queensland Youth Orchestras (QYO) Finale concert, held at the Queensland Performing Arts Centre (QPAC) Concert Hall over in South Bank.
This was the FIRST live QYO Finale concert since 2019!
Here is the list of Canterbury College performers:
Junior String Ensemble
Violin 2 – Jessie Lei, Bella Oxenbridge*
Viola – Ernest Yuen, Travis Yuen
Wind Symphony
Clarinet – Dylan You*
Bass Trombone – Siwan Li (2018 Graduate)
Queensland Youth Orchestra 3
Violin 2 – Makayla Lin, Sophie Peddell
Queensland Youth Orchestra 2
Violin 1 – Haydn Li*
Viola – Susie Kim*
Cello – George Li*
Queensland Youth Symphony
First Violin – Lucia Hughes*
Second Violin – Emma Masterman*
Congratulations to all these talented musicians playing on esteemed public stages!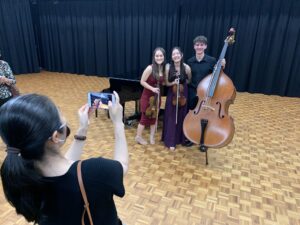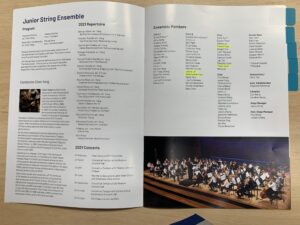 Many of these students (asterisked*) also performed with these same instruments at our very own 2021 Canterbury Soloists Evening for our leading College musicians, back on Friday 15 October, also pictured here in our gallery.