The aim of our Canterbury College Kitchen Garden Program is to introduce pleasurable food education, which emphasises the true flavours and health benefits of fresh seasonal foods, while investigating important issues around food systems, native foods and culture, food security and sustainability.
Our Canterbury College Kitchen Garden offers all students from our Early Learning Centre to Year 6 in our Junior School many rich and meaningful ways to investigate 'real world' sustainability while engaging in highly enjoyable food education.
This initiative focuses on the cycle of planting, growing, harvesting, preparing and sharing – allowing students to develop an appreciation of sustainable food production from farm to table.
Not every family is lucky enough to have the space and time to grow their own fruit, vegetables and herbs, but at Canterbury College they do!
Students regularly participate in hands-on outdoor lessons devoted to developing and maintaining a working campus garden.
These extremely popular lessons increase from monthly to fortnightly to weekly as our young 'gardeners' graduate from the ELC and Prep into Years 1-6, plus there is a Secondary School Garden Activity Club.
Students' cooking experiences using school-grown produce is another standout feature of the program.
Canterbury students have prepared and enjoyed: mandarin marmalade, potato paella, carrot cake, beetroot and chocolate cake, lilly pilly cordial, orange-ade, bok choy stir fries, savoury pancakes, bruschetta, pesto, healthy salads and pizzas.
On special Pizza Days, the students make their own passata (tomato paste), pizza bases, and their own individual pizzas using the school's wood-fired oven, featuring our campus garden's herbs and produce.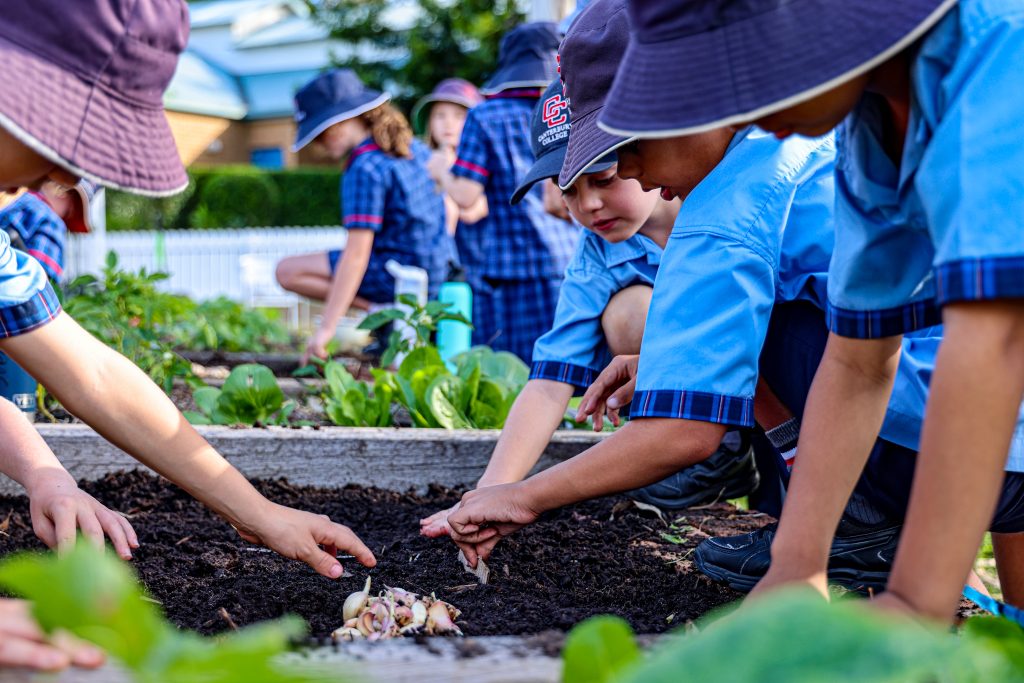 Highlights include germinating plants from seeds, reducing food waste by turning school scraps into fertile compost, and harvesting the garden's ripe produce for cooking and eating with classmates.
Students learn different ways to propagate plants, how to identify and remove weeds, native bee-keeping, and so much more.
The College has plans to further improve our Kitchen Garden, as well as increase our garden size, to include plants which provide the basics of cuisines from all over the world – mirroring our school's own community.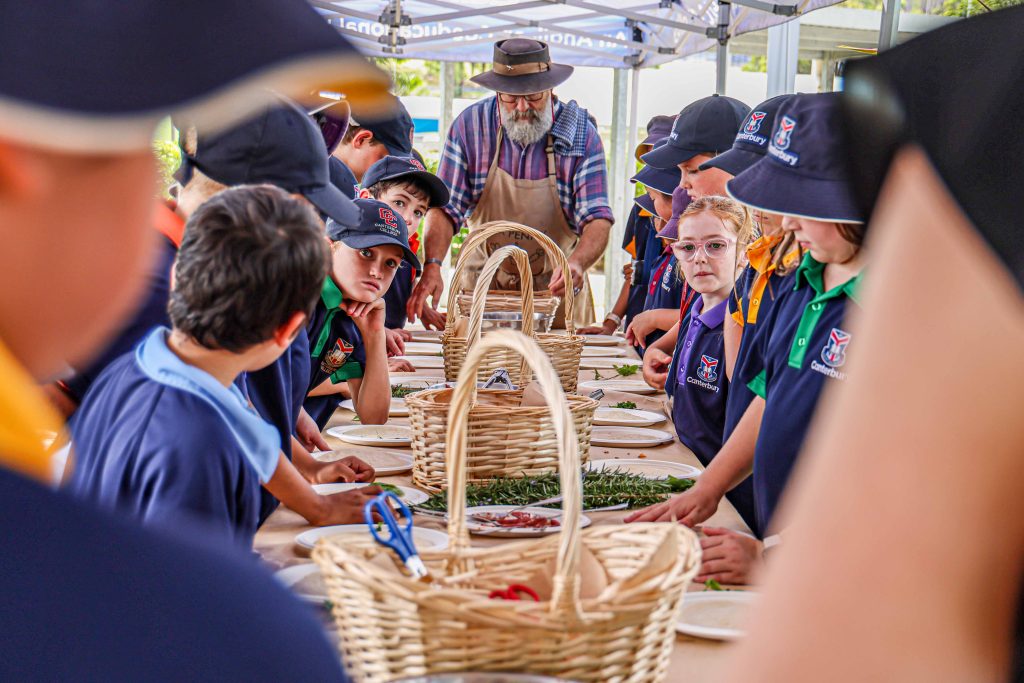 Teachers harness opportunities in our Kitchen Garden to enhance practical learning across other curriculum areas too – including Science, Mathematics, Humanities and Social Sciences.
Creating these 'real world' links allows for higher levels of student enthusiasm and deeper understanding, while providing context to the students' academic learning.
Canterbury's Kitchen Garden Program is not just an opportunity for students to build practical skills.
It is also a wonderful avenue for students to understand the importance of food systems, native foods and culture, food security and sustainability – and enables their parents and the wider community to become involved in the learning.