Years 10-12 White Card Safety Course | Photos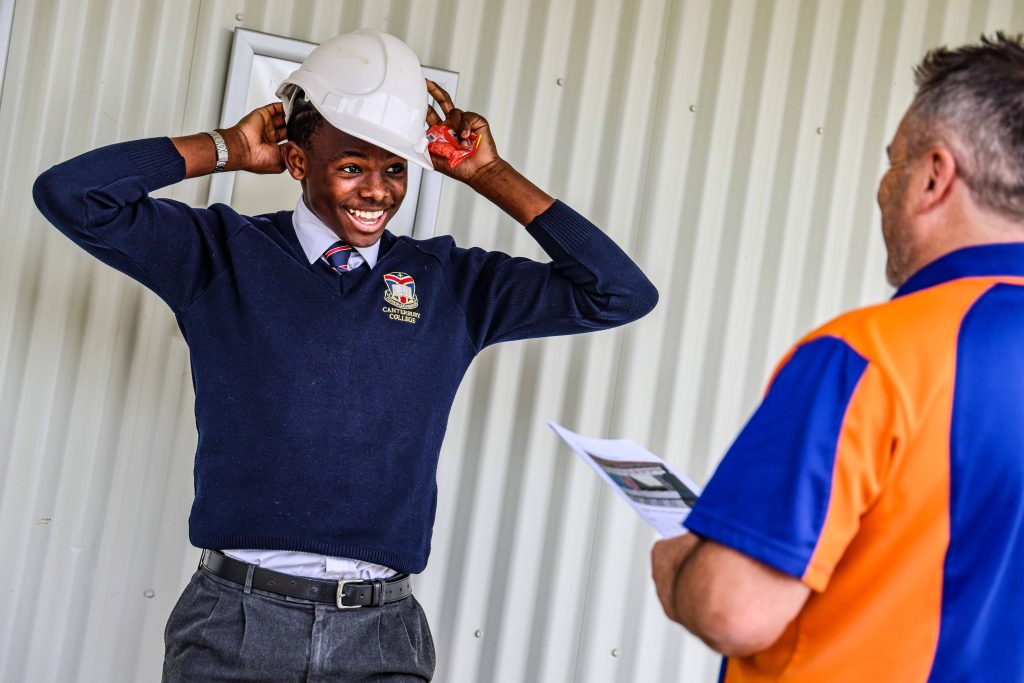 Today, 19 Canterbury students in Years 10-12 are undertaking their White Card Safety Course.
Having a White Card is a legal requirement for all tradespeople to be able to enter an active job site.
If the students want to do any work experience, or an apprenticeship or traineeship in a building industry trade, then they need this card.
This course covers Workplace Health and Safety around entering and moving around job sites, including wearing the required PPE (Personal Protective Equipment).
Just another great day at Canterbury, helping our students become as World Ready as possible.
A big thanks to Blue Dog Training for delivering such an informative and engaging experience for our Secondary Students.