Year 8 Mandarin Class: Today's Dumpling Making Lesson | Story & Photos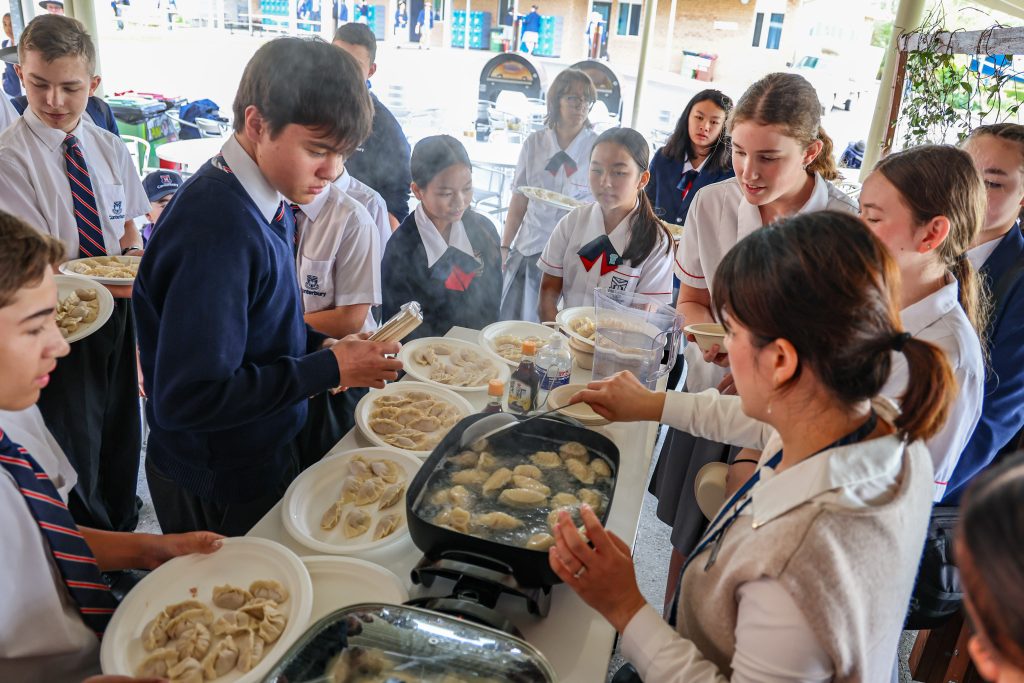 Our Year 8 Mandarin students swapped their pens and pencils for pots and pans this morning, to create their very own dumplings!
This Term 3, as part of their study unit on Leisure Time, our students are learning about the regular activities that Chinese people do.
In China, families often hand-make dumplings together on special occasions, and in their spare time, as this dish symbolises unity and wealth.
Our students assembled their dumplings with a filling made from minced pork, cabbage, shallots, ginger, garlic, soy sauce, salt, sugar, chicken powder and sesame oil.
The dumplings were then rapidly boiled in water and students were able to enjoy a taste of their hard work.
This incursion helped foster a deeper appreciation for Chinese culture and was a great blend of education and culinary delight!
Please visit our Facebook Page to view the full photo gallery.