Year 8 Outdoor Education Camp 2022 – Monday 13 June 2022 | Registration Deadline – THIS Monday 16 May 2022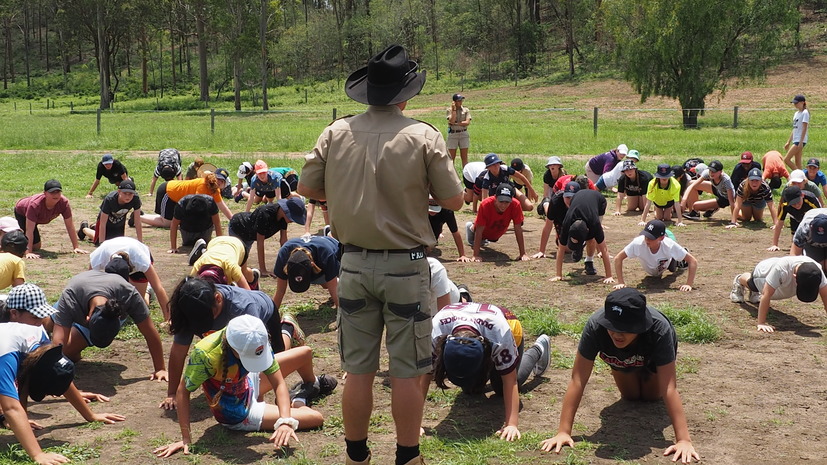 Dear Parents and Carers,
This notice includes general information and a weblink to our Outdoor Education provider's website, where you will find everything you need to know about the Year 8 Outdoor Education Camp program, including a registration form that MUST be completed by THIS Monday 16 May 2022.
Please find below details for this Year 8 Camp:
Camp Departure Date & Time: 8:00am Monday 13 June 2022.
Camp Departure Location: Please gather outside Secondary School Administration / Q Block.
Camp Location: Adventure Alternatives, Booloumba Creek Road, Kenilworth.
College Return Date & Time: 3:15pm Thursday 16 June 2022.
College Pick-Up Location: Old Logan Village Road Gate / Secondary School Admin Gate, 182 Old Logan Village Road, Waterford.
Canterbury staff, in partnership with Adventure Alternatives, aim to provide positive, safe and challenging outdoor experiences for students.
The theme for this camp is Self-Awareness and our Year 8 students will work to develop a sense of 'place' through critical thinking and further developing their personal and social competence throughout this program.
Students are encouraged to slow down their decision-making, thereby aiding the development of critical thought processes.
Your son or daughter will be required to bring specific equipment for the camp, and it is imperative that they bring ALL the required items listed on the portal below.
As weather conditions can be variable, it is particularly important that suitable weatherproof clothing is packed, as the program will continue during inclement conditions.
To help us prepare for your son's or daughter's experience, an online portal has been prepared below.
The following link will take you to the Adventure Alternatives website, where you will be able to register, and provide any of your son's or daughter's medical and dietary needs prior to the program commencing.
In addition, it provides some background information on the program and other requirements.
Year 8 Outdoor Education Camp – Registration Portal.
Please ensure this online registration is completed by 11:59pm THIS Monday 16 May 2022.
If you have any questions or concerns, please contact your son's or daughter's Head of House to discuss in more detail, or the Director of Student Development – Mr Chris Nield, on (07) 3299 0843 or email 
I hope this information is useful for assisting your child to prepare for an enjoyable outdoor education experience.
Yours faithfully,
Mr Chris Nield                                               Mrs Rebecca Adamson
Director of Student Development                   Head of Senior School