Secondary Boys & Girls Basketball: Special VIP Training Session With US High School Coach Andre Chevalier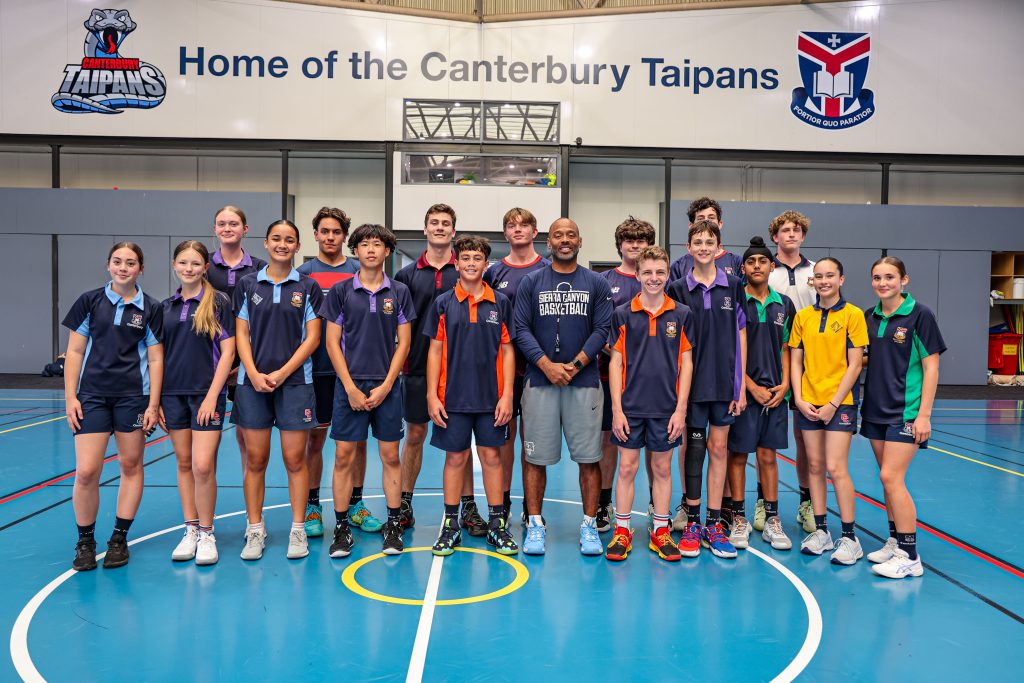 Select students from our Secondary Boys and Girls Basketball teams relished the special opportunity to participate in a VIP training session with US High School Coach Andre Chevalier.
Andre is the Head Coach of Boys Basketball at the Sierra Canyon High School over in Los Angeles, California.
He has worked with some future stars of the NBA including Bronny & Bryce James (sons of Lebron James), Justin & Scottie Pippen Jr (sons of Scottie Pippen), Ashton Hardaway (son of Penny Hardaway), KJ Martin (son of Kenyon Martin) and Zaire Wade (son of Dwyane Wade).
Andre has also coached current NBA players Marvin Bagley III and Brandon Boston Jr during their time at Sierra Canyon High.
Coach Chevalier's ability to develop young players and prepare them for the pressures of the game is second to none.
Referred to as the 'Head of the Snake,' Chevalier has spent six years as Head Coach of Sierra Canyon Boys Basketball.
These 'Trailblazers' have grown immensely, featured in their own Amazon Studios sponsored documentary series, have filled NBA stadiums, and won three Southern Section Championship titles from 2018 to 2020.
One of the key aspects of Coach Chevalier's coaching philosophy is the importance of fundamentals.
He believes that a strong foundation in the basics of basketball – such as dribbling, shooting, passing, and defence, is essential for every player, regardless of their skill level or age.
It was a short but intense and rewarding one-hour training session, that our students learnt a lot from, and exercised even harder during!
Thank you Coach Andre for taking time from your busy schedule to improve our eager basketballers with excellent guidance and encouragement.