New Students Orientation Session: Years 8 – 11 THIS Friday 28 January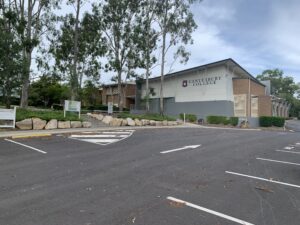 What: New Students Orientation Session: Years 8 – 11.
When: 8:15am For 8:30am Start – 10:30am Finish, THIS Friday 28 January 2022.
Where: Students are to meet at the outdoor Arts Centre Amphitheatre shown below.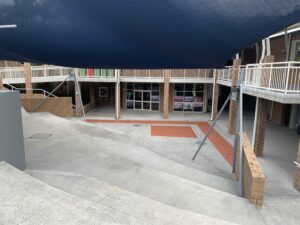 – Please enter via Gates B or C along Easterly Street with plenty of car parking close to the Arts Centre.
– Please see our campus map signs when you arrive for the exact building location.
– The actual orientation session will be held inside the Arts Centre Auditorium (top photo).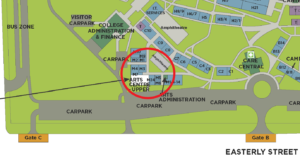 Who: NEW Years 8 – 11 Canterbury Secondary Students.
What To Bring: Laptop and water bottle.
Dress Code: Canterbury Formal Uniform.
We are aware of the current new uniform shortages, but a complete Canterbury uniform (sport or formal uniform) should be worn where possible.
Further Details:
This orientation morning is aimed at supporting your son or daughter in joining Canterbury College.
We appreciate that families are hoping for as normal a start to the school year as possible, particularly as your son/daughter is starting a brand new school.
And the Queensland Government's COVID Health Directives have delayed regular on-campus classes by two weeks, with remote learning commencing from this Monday 31 January.
Orientation Session Includes:
1:1 Device Tutorial Session with Mr James Jenkins, our Director of Learning and Teaching Innovation, helping these new students navigate our online learning environment, so they can access resources and participate in remote learning.
IT Bootcamp
Textbooks Collection
ID Photos Taken
As you are aware, the Queensland schools situation is evolving, so we will communicate any event changes that may be required.
Thank you for your patience while we rescheduled the original orientation session.
Please do not hesitate to contact the Secondary School Administration on (07) 3299 0843 should you have any questions.