2022 TAS Trimester 1 Sport: Rescheduled Training – Weeks 1 & 2: STARTS MON 24 JAN!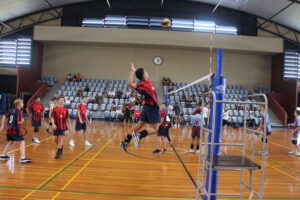 We are excited to offer training sessions starting THIS Monday 24 January for Weeks 1 & 2 of the new school year, despite the two-week delay on regular classroom campus lessons.

Training Attendance
Student attendances at these sessions is encouraged only and is by no means compulsory.
Teams will NOT be finalised until we have all returned to school full-time from Monday 7 February.
If students wish to play their chosen sport – but are unable to attend training, they are encouraged to email and advise their absence to Ms Catherine Krzensk – Director of Sport and Activities, Canterbury College – 
Then this correspondence will be passed onto the appropriate Sports Coordinator.
Sport Uniform
Students must be in correct sport uniform to participate in these training sessions.
COVID-Safe Protocols
Physically active youth are happier and healthier youth, so we are offering these non-compulsory training sessions on-campus during these cautious times.
In return, we require strict adherence to these COVID-Safe rules across Weeks 1 & 2:
If you feel at all unwell, have COVID symptoms, or have tested COVID positive – please stay isolated at home and seek medical advice, until you have fully recovered and/or have tested negative (where and when testing and timely results are possible).
Please bring your own water bottle and towel which are not to be shared.
Please stay mindful of social distancing, particularly in high traffic areas, such as entering or exiting the Sports Hall or CEC.
Sign in with the coordinator at each session where full attendance rolls will be kept.
If you've been asked to self-isolate, please email so we are aware of your inability to attend.
If you've attended any training sessions, and later contract COVID-19, or get asked to self-isolate, please email immediately, so we can determine if others need to take similar steps – 
This pandemic is a continually evolving and fluid situation, so we will update you if required about any changes to training or these COVID-Safe procedures.
Please contact me if you require further information – 
AND please spread the word!
Take care and stay safe everybody…
Ms Catherine Krzensk
Director of Sport and Activities
Canterbury College
PS: Training Schedule PDF & Training Schedule PNG Image if required to download.