Major Event Date Claimer + Seeking Past Student Musicians & Singers: Canterbury College 35th Anniversary Concert!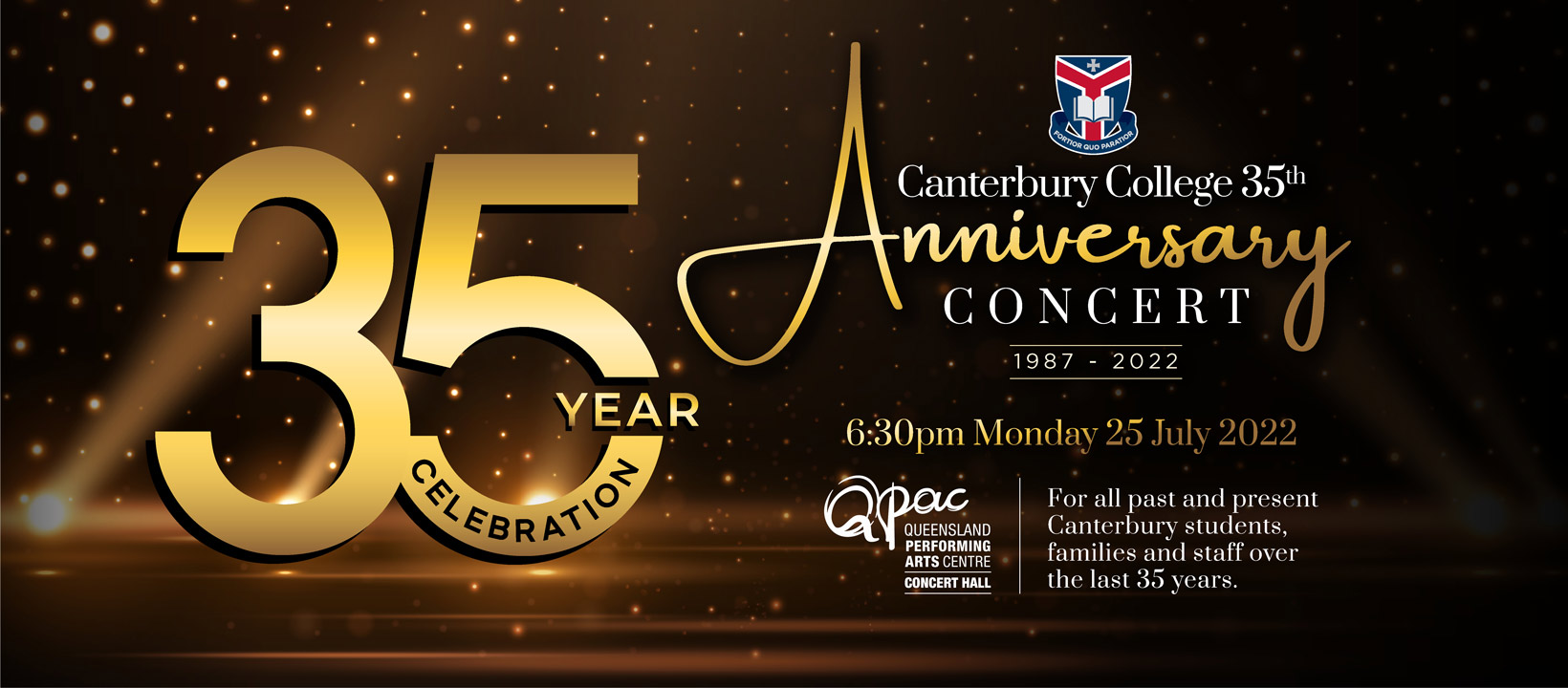 We seek Canterbury past students to perform at this event to truly celebrate the spanning 35 years of proud College history (1987 – 2022).
We would LOVE to hear you sing or play your favourite musical instrument on stage alongside our talented current students with our great appreciation.
Alternatively, please nominate someone you feel we should contact about this opportunity.
FOR ALL 'EXPRESSIONS OF INTEREST' PLEASE CLICK HERE ASAP.
RSVP: Please RSVP By 11:59pm Thursday 16 June 2022 and we will be in touch with further details.
What: Canterbury College 35th Anniversary Concert!
When: 6:30pm – 8:30pm, Monday 25 July 2022.
Where: QPAC: Queensland Performing Arts Centre – Concert Hall.
South Bank, Brisbane CBD.
Guests: All Canterbury students, families and staff over the last 35 years are invited!
Dress Code: Formal / Business Attire.
Performers: Our highly talented current student soloists and ensemble musicians, singers and choirs.
Performance Line-Up Program Details TBC.
Many thanks!
For any enquiries or third-party nominations, please contact our Director of Music, Dr Katrina Peddell: Email –   |  Tel – 07 3299 0877.