3:30PM FIXTURE UPDATE: Talking Taipans – Episode 12, 2022 🐍 With Catherine Krzensk & Ben Maxfield
🚨🚨🚨 NEWS FLASH: 3:30PM FRIDAY 27/05/22 🚨🚨🚨
Please be advised of the following changes for TAS and Junior TAS fixtures THIS Saturday:
– TAS Rugby venue change: ALL matches now on Waterford Oval
– TAS Rugby Year 9/10B & Year 7/8B matches CANCELLED
– TAS Hockey venue change: ALL matches now on Callan Oval
– Junior TAS Year 3/4 & Year 6 Rugby matches now at Albany Creek Rugby Union Club
– Junior TAS Year 5 Rugby match now on Field 4
The updated fixtures are attached below and linked as a PDF HERE.
After three disruptive weeks of sporting fixtures, we are back! And playing Away against St Columban's College over at Caboolture.
With our FINAL Home Round approaching on Saturday 4 June 2022 vs traditional 'local derby' rivals John Paul College, our Canterbury Sports Supporters BBQ returns.
Please Sign Up HERE to assist our 'Saturday Chefs' with our big appreciation.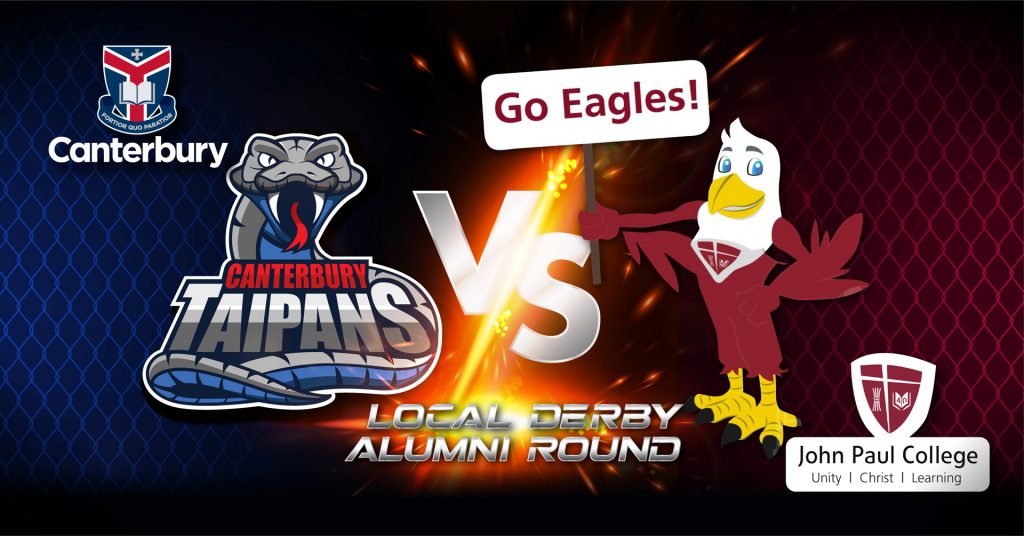 We are also organising and INVITING Canterbury past students to attend to support our Girls Netball First VII AND Boys Rugby First XV teams when they battle JPC on Home turf.
Full Alumni Event Date Claimer Details HERE.
Alternatively, you can email Mrs Catherine Krzensk –  OR Mrs Yvette Peterson –  (Canterbury Sports Supporters Group Organiser) directly, or join the Canterbury Sports Supporters Group on Facebook.
Let's go Taipans! 🐍