FREE Certificate III In Aviation & Remote Pilot Licence Course: Register NOW!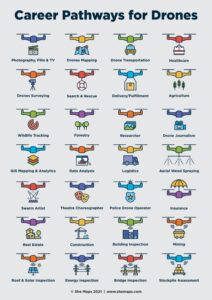 If you are interested in Drones and want to find a really diverse yet flexible career, then this is a great opportunity…
Students in Years 10-12 are invited to complete their DOUBLE qualification for their Certificate III in Aviation and their Remote Pilot Licence.
Students don't have any out-of-pocket expenses for the course and it will all be done on Canterbury College grounds.
You also have the opportunity to complete most course work online – giving you the flexibility to do your theory when it's convenient for you – and also have a teacher that can assist you with course work on Monday afternoons as part of the Drone Academy.
Students will also gain up to 7 QCE points.
This course is the only one of its kind being offered to schools in the Logan area, and once qualified, it provides students with a real qualification that opens up multiple options for careers as a Remote Pilot.
Sign up today below, so you don't miss out on this amazing opportunity!