Canterbury's Very Own Elite Skating Athlete – Caitlyn Peck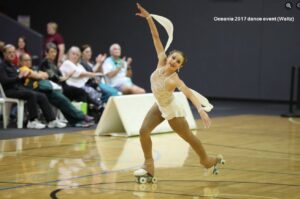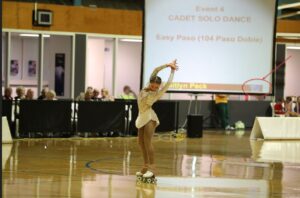 Caitlyn Peck has been Artistic Skating since 2013 at the age of 9-years-old.
She moved quickly through the elementary ranks and stormed into advanced competition.
Caitlyn currently represents Australia at international competitions.
She competed in her first National Championship in Adelaide during 2015 where she skated in the Juvenile Grade.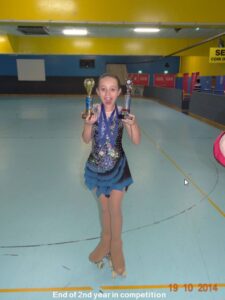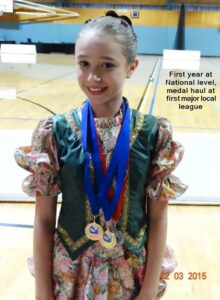 At the 2016 Nationals in Victoria's Dandenong, Caitlyn won the compulsory figures event and has continued to do so at every State, National and International competition she has participated in!
Even after advancing to the Cadet Grade (one year ahead of age requirements), she was still able to win ALL of her figure events – including a gold for Australia at the Oceania Championships – a competition primarily for Pacific Region nations.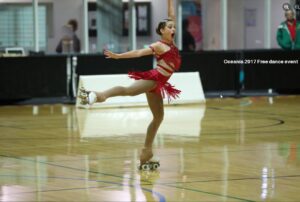 Caitlyn has also been consistently placing in the Top 4 in the dance events at these same competitions.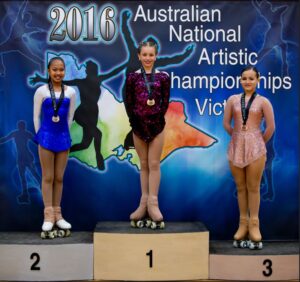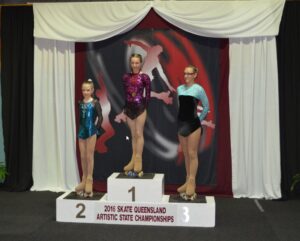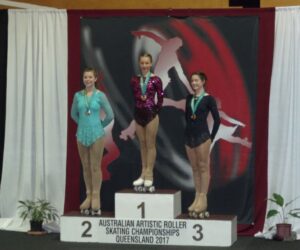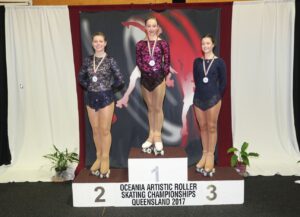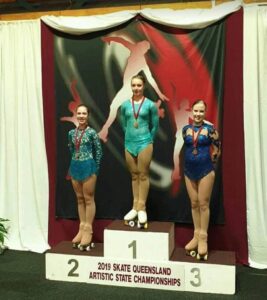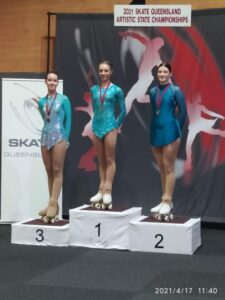 Unfortunately in October 2017, Caitlyn ruptured her ACL during a morning break at school, and had to sit out for the remainder of the 2017, and most of the 2018 skating season.
Despite not being medically cleared for competition, she was able to do plenty of 'off skates' work and rehabilitation, plus work toward some proficiency tests (belts and stripes) in martial arts.
Competing in two artistic skating disciplines (dance and figures) at such a high level leaves little time for Caitlyn to work on her proficiencies.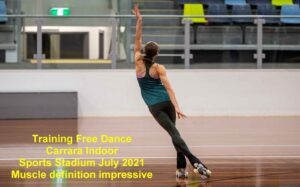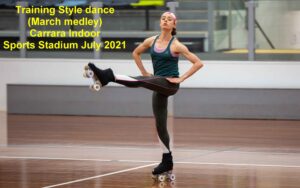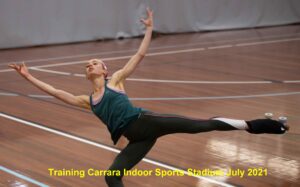 But her injury-forced time off enabled a good opportunity to dedicate time to these, and Caitlyn was able to gain all remaining silver proficiencies and only has her gold ones left to go.
The knee injury has inspired Caitlyn to help others recover from their injuries and prevent future injury as well, and has sparked her desire toward exercise physiology as a career.
After graduating, she plans to undertake a Bachelor of Clinical Exercise Physiology at Griffith University.
Caitlyn returned to full-time competition in 2019 and has put extra time into her fitness.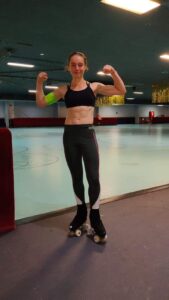 She has also continued from where she left off with her results before her injury.
In late 2019, she had the option of performing at the Oceania Competition, or studying under two of the world's best coaches in Argentina at their request.
Caitlyn chose the latter…
It was an invaluable experience that could not have been passed over.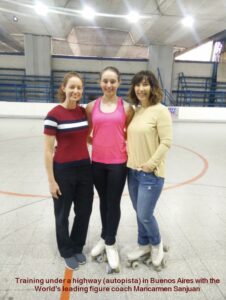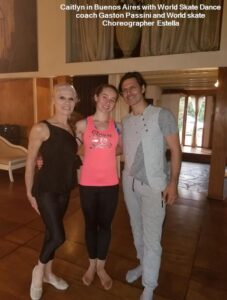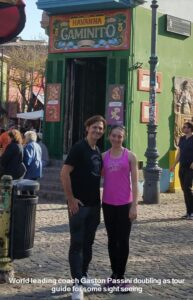 As it turned out, COVID happened six weeks after the Peck family returned to Australia, so we were consequently very happy that we had the opportunity to do this at the time.
In 2020, Caitlyn won the first round of the local league, but we weren't able to have State or National titles thanks to the pandemic.
In 2021, we had State titles, but the Nationals was cancelled due to the current COVID outbreaks happening down in Melbourne and Sydney.
Caitlyn qualified for the Australian Team to represent our country at the World Championships that are being held in Paraguay.
Sadly again, due to Australia's current stance on closed international borders except for essential travel, she would not be able to attend this event.
Caitlyn also placed first at her Skating Championship in the Junior International Solo Dance category.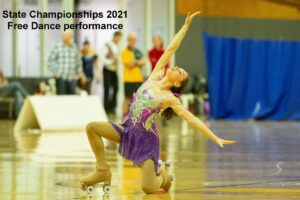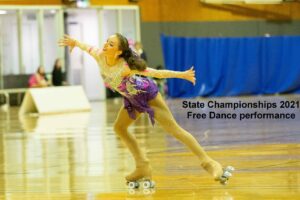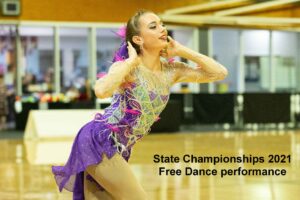 So as both parents and coaches of Caitlyn, we can proudly say that she is such a motivator for all those around her – including us!
She is a whirlwind of charisma and energy that 'scoops up' everyone along her life route and takes them on her journey.
People often ask us if we push her hard, when in reality it is the exact opposite!
She will definitely be an asset to any organisation or group she associates herself with.
Attached are photos from various competitions and training sessions throughout this year, as well as video links to her performances at this year's State Championships.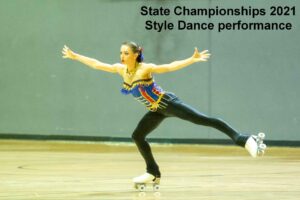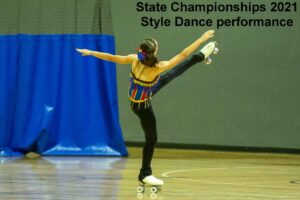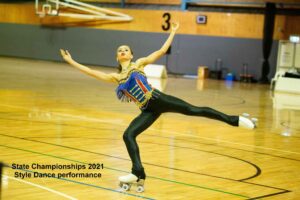 Style Dance – https://www.youtube.com/watch?v=oglpf7FFuec
Free Dance – https://www.youtube.com/watch?v=rLit_VnuA8M
Compulsory Figures Sample (1 of 4 Figures Performed) – https://www.youtube.com/watch?v=EGfPhdfCKZc
Attached is also a photo of the combined Australian results from respective State Championships for 2021 – because we couldn't hold the Nationals.
This is the benchmark that would have been used had our international borders been open for representation at this year's World Championships.
We hope this story provides some inspiration to you all to discover and pursue your dreams!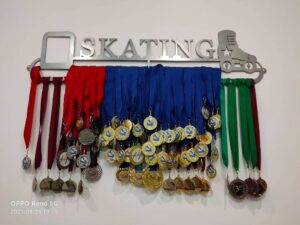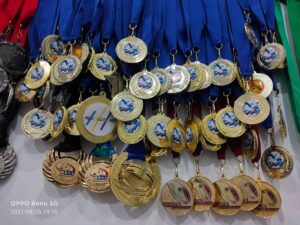 Kind regards
Mr Greg Peck