Canterbury's First Australian Rowing Representative
I would like to share with you some news that may be pertinent to sharing with our College Community about 2020 Canterbury Alumni Jarrod Lord.
Earlier this year, Jarrod was selected to be a member of the QLD Youth VIII to compete at the 2021 National Rowing Championships. This QLD crew placed 3rd in their race (see attached photos).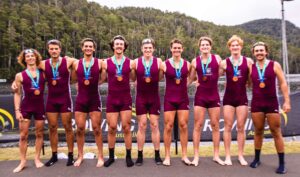 While at these Championships, he successfully competed and won a number of medals across a range of different boat classes for his Brisbane River club KAND.
In the pairs (two people each with one oar), his rowing partner and him are now ranked as the fastest duo in QLD and NSW – as they won both of the respective State Championships, and are second fastest in Australia.
Through these performances, Jarrod and rowing partner Mitch, gained selection into the U21 Australian Rowing Team, which under normal circumstances would have travelled internationally to contest the World Cup.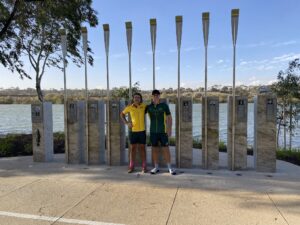 But due to COVID-19 restrictions, the Australian Rowing Teams (Olympic, U23, U21 and U19) partook in the World Cup Simulation Regattas at Lake Wyaralong (QLD) and at West Lakes (SA).
This was a very important regatta, as it was the last chance for our Olympic crews to race before the Tokyo Olympics later this year.
Jarrod will now have a few months of recovery, before he starts his preparation for the 2022 rowing season.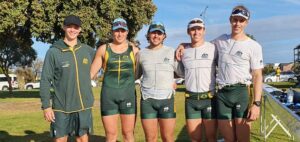 While at Canterbury College, Jarrod was our first rower to be selected into the QLD Pathway VIII (2019), and QLD U23 Youth VIII (2020, 2021) and he is our first Australian Rowing representative.
I have attached some photos of his most recent successes and crews.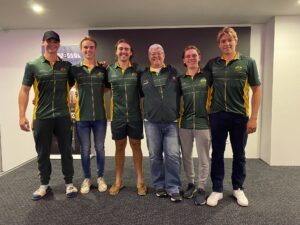 Congratulations Jarrod from the whole Canterbury family – just reward for a LOT of hard work and training!
Regards
Mr Emmanuel Hatzioannou
Teacher
Canterbury College