WHAT: Canterbury e-Sports Scholarship Trials Day
WHEN: 2:15pm Arrival For 2:30pm Start – 5:00pm Finish, THIS Friday 9 July 2021
Welcome & Overview – Mr Kenta Shimizu: 2:15pm – 2:30pm
Video Gaming Trials: 2:30pm – 5:00pm
WHERE: Canterbury College, 182 Old Logan Village Road, Waterford QLD 4133
'Home Base' Location – Arts Auditorium (M Block)
– For official welcome & short overview presentation.
– Viewing space for parents, carers, families & other spectators.
– Plenty of onsite parking: Use Entrance B via Easterly Street, then park down the left side.
Gaming Trials Location – M02 & M01 Upstairs Level Lab & Classroom
– Rotations or staggered starts may be required depending on total participants playing each game.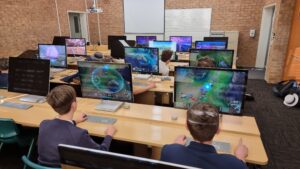 WHO: For talented video gamers looking to enter Years 9-11 at Canterbury College on an e-Sports Scholarship.
NB: Maximum 20 x e-Sports Trials Day participants so please register ASAP (see below).
WHAT TO BRING:
– Gaming peripherals: your best / favourite mouse, keyboard & headset with microphone.
– Snacks & drinks for a break (particularly if you have any special dietary requirements.
– Basic snacks, water station, tea & coffee provided for parents, carers, families & other spectators.
DRESS CODE:
– Comfortable smart casual that lets you move easily for best game-play.
– PLUS needed for a short teamwork problem-solving activity.
CANTERBURY STAFF ATTENDING:
e-Sports Program Coaches: Mr Kenta Shimizu | Mr Hayden Turner | Mr Chris Van 't Wout
Other: College Registrar – Ms Debbie Milne | IT Assistance – Mr Chris Hughson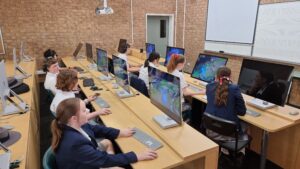 REGISTRATION:
To register for this Trials Day, you MUST complete the Canterbury Scholarship Application Form located here on our website.
Click here to read our brief Prospectus containing the full e-Sports Program information.
REGISTRATION DEADLINE: 11:59pm THIS Wednesday 7 July 2021!
Please email your completed Scholarship Application Form to: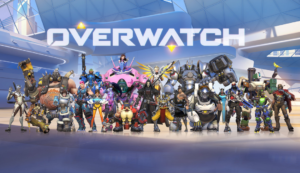 TRIALS DAY GAMES
League of Legends: A multiplayer online battle arena video game, where two teams of five players battle in 'player versus player' combat, with each team occupying and defending their half of the map. Each of the ten players controls a character known as a 'champion', with unique abilities and differing styles of play.
Overwatch: A team-based multiplayer first-person 'hero shooter' video game, that assigns players into two teams of six, with each player selecting from a large roster of characters known as 'heroes', with unique abilities and differing styles of play. Teams work to complete map-specific objectives within a limited time period.
Rocket League: A vehicular soccer video game where players control a rocket-powered car and use it to hit a ball that is much larger than the cars, towards the other team's goal area to score goals, in a way that resembles indoor soccer, with elements of a 'demolition derby'.