Canterbury Represents @ 2022 Modern Language Teachers Association of Queensland Speech Contest – Griffith University Last Sunday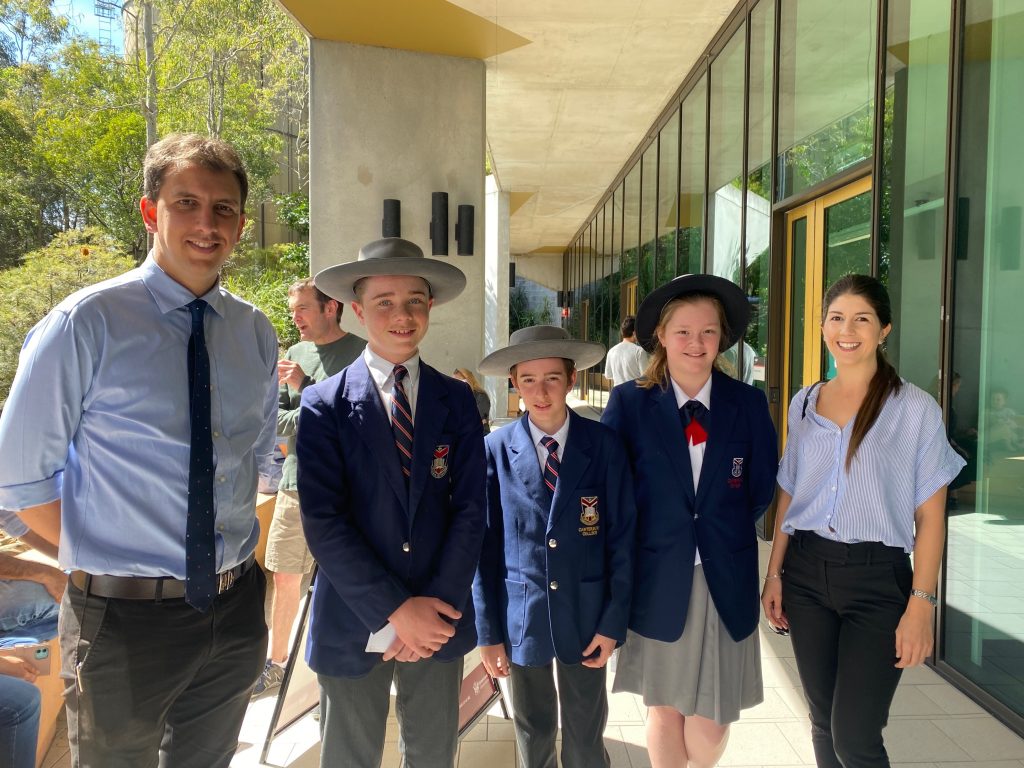 Canterbury students from Years 7-12 competed in the 2022 Modern Language Teachers' Association of Queensland (MLTAQ) Speech Contest, held at Griffith University last Sunday 11 September.
Our students presented in the Chinese, French, Japanese and Spanish language divisions against schools from across South-East Queensland.
They wrote their own speeches and took part in tutorials to perfect their delivery and encourage each other.
We congratulate our dedicated team of 28 contestants with special mentions going to:
Gold Medallists: Joanne Vivian (Year 12 French) and Shannel Almario (Year 9 French).
Silver Medallist: Penina Pao (Year 7 Chinese) – She has only been studying Mandarin for three terms… so very well done!
Bronze Medallist: Emerald Kaing (Year 10 French).
4th Place: Kevin Dizon (Year 9 Japanese).
5th Place: Fatima Malik (Year 8 Japanese).
Highly Commended: Matthew Flaherty (Year 7 Spanish), Abigail Silk (Year 7 Spanish), Hayley Schoeck (Year 7 Chinese), Olivia Baker (Year 9 French), Kelly Wong (Year 10 Japanese) and Zoe Flynn (Year 11 Japanese).
Bravo à tous ! | ¡ Felicitaciones ! | よくできました!| 太棒了!
Special thanks also goes to our Global Studies teachers for giving up their valuable time for rehearsals and for their support on the competition Sunday – Mrs Jennifer Wu (also a MLTAQ Judge), Mrs Sally McHaffie (also a MLTAQ Judge), Mr Luke Harmer, Ms Sara Rosello, Mr Daniel Clark and Mrs Helen Tani.