Australian School Of Entrepreneurship: 3-Day September Holidays Business Camp: POSTPONED!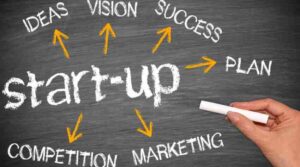 THIS EVENT IS NOW POSTPONED UNTIL FURTHER NOTICE.
WE APOLOGISE FOR ANY INCONVENIENCE CAUSED.
WHAT: Australian School Of Entrepreneurship: 3-Day September Holidays Business Camp.
WHEN: 9:00am – 4:00pm Daily, Monday 27 – Wednesday 29 September 2021.
WHERE: Canterbury College: Trade Training Centre Restaurant – 182 Old Logan Village Road, Waterford.
Access via Entrance D with plenty of on-site parking.
WHO: For ANY Logan area school students aged 10-16 years.
COST: $339 – General Admission With iPad Loan.
Canterbury students get $20 OFF when you register online using the promo code: CANTERBURY20
RSVP: Please RSVP using this weblink – ASE Business Camp – Canterbury College
Camp Option One: Ideation
Our most popular Business Camp where every attendee starts their journey and builds a business or social change movement.
Camp Option Two: Validation
Validation is for those who have conquered Business Camp Ideation, or who already have a business that they want to get off the ground.
Business Camp: General Information
In just 21 hours over three days, attendees will experience the highs, lows, love and pressure that make up the ever-changing business world, through a trusted, exciting, educational and authentic entrepreneurial program.
They will meet the most amazing friends and mentors along the way, while starting a new business or social change movement.
Australian School of Entrepreneurship (ASE) Business Camps have been designed to expose students to genuine leadership, entrepreneurial and team-building experiences.
Activities over the three days include:
Ideation & Innovation
Networking
Market Research
Business Planning
Creating Graphics
Learning 'Soft Skills'
Meeting Young Entrepreneurs
Showcasing Your Final Ideas To Businesses & Parents
So have you ever wanted to start a business? Be your own boss? Change the world?
Then this is for young Australians like yourself aged 10-16 years who want to make a positive change in the world through business and entrepreneurship.
Please bring your food and drink each day, however the Splash & Smash Cafe will be operating from around 8am – 3pm daily for the separate Holiday Sport Camps happening at the nearby Canterbury Aquatic, Tennis & Athletics Centre.
RSVP: Please RSVP using this weblink – ASE Business Camp – Canterbury College
For more course information please visit – ASE Business Camp
If you have any questions about the Business Camp, please email Mr Greg Wacker –