CLOSES 5 OCTOBER: What Parents Want – Independent Schools Queensland Online Survey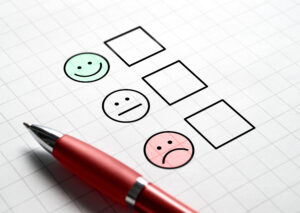 Email From ISQ – Thursday 29 July 2021:
Independent Schools Queensland's highly regarded What Parents Want Survey is NOW OPEN and we need your help to get as many Canterbury parents as possible to answer these invaluable questions.
The survey examines the decision-making process that parents undertake when choosing an independent school – including cultural influences, information sources and various other social and geographic factors.
In short: Why did your parents send their children to your school?
Their responses will be extremely important for guiding future enrolments, strategic planning, budgeting, marketing and other major decisions.
It is particularly valuable to hear from your school's most recent decision-makers – the parents of Prep, Year 7 and any new students.
Schools with more than 10 respondents will receive a School Specific Report outlining what parents want from your school.
So please distribute this What Parents Want Survey weblink to all your parents as soon as possible – https://survey.alchemer.com/s3/6382128/WPW-2021
The survey should take approximately 15-20 minutes to complete.
NB: So a BIG thank you to any parents who can help ISQ (and ultimately us) by doing this online survey!