2023 Annual Canterbury College St John's Cathedral City Service | Photos Now Available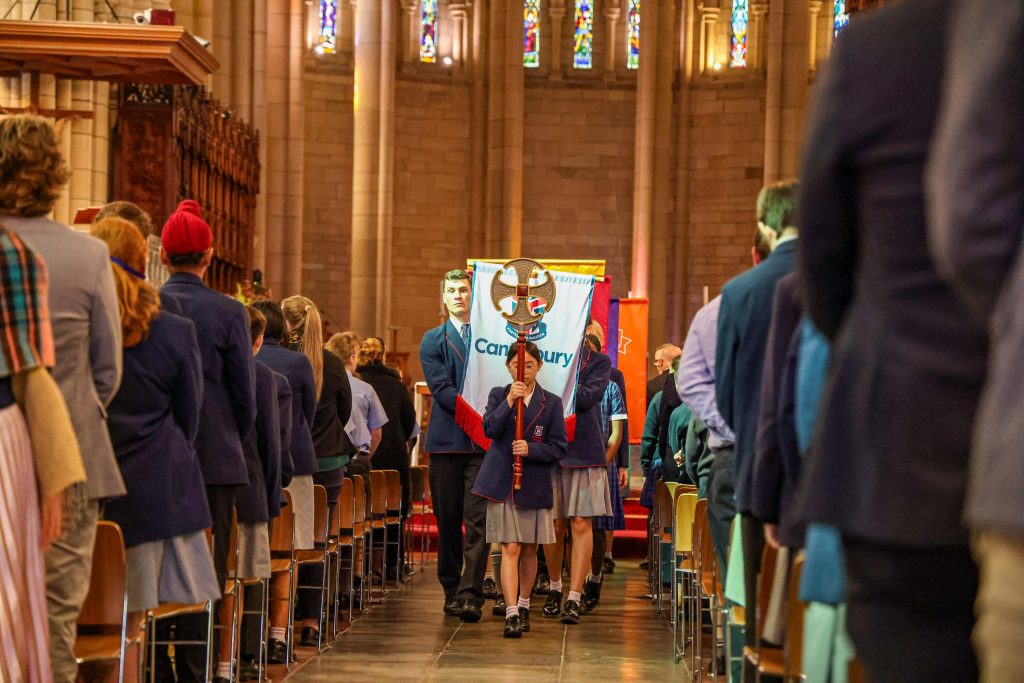 Our Years 5-12 students attended our Annual Canterbury St John's Cathedral City Service this morning on a beautiful sunny winter's day.
The service was celebrated by the Right Reverend John Roundhill – the Bishop for the Southern Region of the Anglican Church of Southern Queensland.
He was assisted at the altar by Canterbury's new College Chaplain Father Dan Talbot.
St John's Anglican Cathedral itself is an awe-inspiring worship space, and is regarded as the 'mother church' for all Anglicans in Queensland.
More photos from this morning's service will be posted on our Facebook Page shortly.