UPDATED: FREE Canterbury College Yearbook Back Issues Available Now | 2009, 2011-2013, 2017, 2019-2020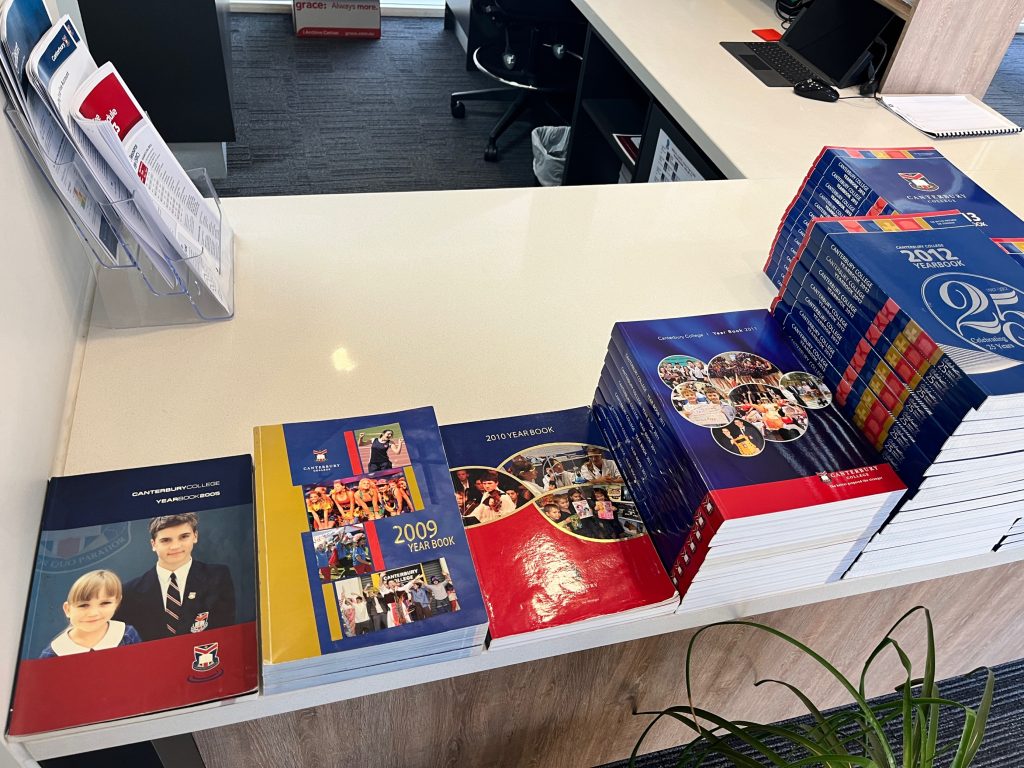 Are you missing a Canterbury Yearbook from a past year (or years) featuring your children, or maybe they were damaged in the 2022 Logan Floods?
Well… we cleaned out the Storage Bunker again, and have the following editions listed below available at our Corporate Services Main Admin Building front desk, for your FREE collection anytime from 8am – 4pm weekdays!
If arriving later than 4pm, please text Canterbury's Director of Communications Stephen Buckley on 0401 086 387 with your ETA at the main glass doors, for after hours entry to get your FREE copies.
Also, please feel free to collect ANY copies of ANY editions on behalf of past students or staff who missed out, who you know would love a copy too!
Past students or staff living outside the Greater Logan or Brisbane areas, can email us requesting a hardcopy be mailed out to them via – 
Please include your full name and all correct postage details in your email – thank you!
Our Corporate Services Main Admin Building Location Map is attached below…
UPDATED: Last Remaining Available Back Issues
2009 Yearbook x 1 copy left.
2011 Yearbook x 6 copies left.
2012 Yearbook x 15 copies left.
2013 Yearbook x many copies left.
2017 Yearbook x 2 copies left.
2019 Yearbook x 7 copies left.
2020 Yearbook x 11 copies left.
All other copies have already been taken this morning or posted overnight…