2022 Pacific Districts Athletics Trial Carnival Results: Canterbury's Two Record Breakers!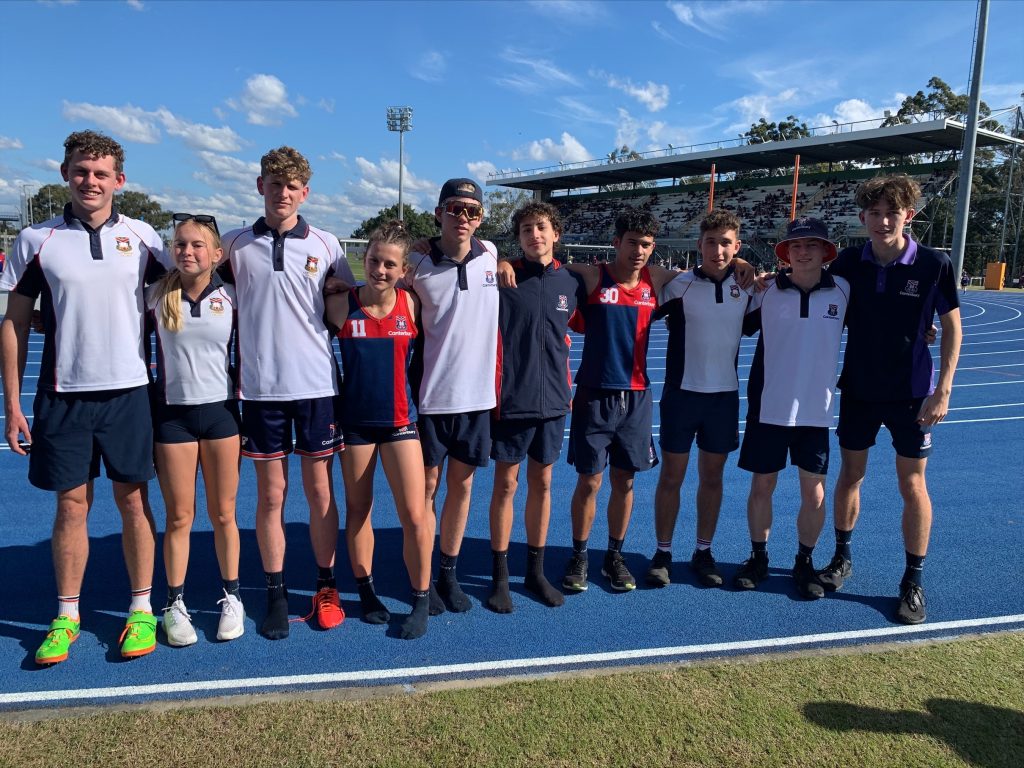 On Tuesday 2 August, 77 Canterbury Athletes competed at the Pacific Districts Athletics Trial Carnival.
This is where Canterbury competes against all the other schools in our District. 
And we achieved so many personal best times and distances! 
Jack Addley broke the 17-year-old Javelin Record, throwing 57.39m into a headwind. 
And a massive shout-out to our College Captain Madisen-Jade Iva, who broke a 20-year-old record in the Shot Put, throwing a monster 12.84m – two metres further than the previous record! 
Our Middle-Distance Runners and Sprinters set blistering times, while our High Jumpers and Long Jumpers, and Throwers in the Shot Put and Javelin performed beautifully too. 
It was great seeing everyone trust their training and be comfortable in their own abilities.
The support you showed each other was truly amazing. 
Congratulations and best wishes to the 66 Taipans participating in the Regional Trials in a few weeks' time. 
Mrs Brooke King
Taipans Athletics Coordinator
Canterbury College