Youth Theatre Sports: Junior & Senior Secondary Competitions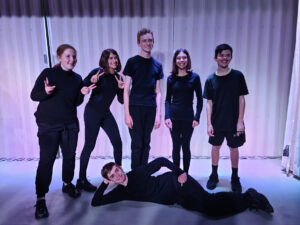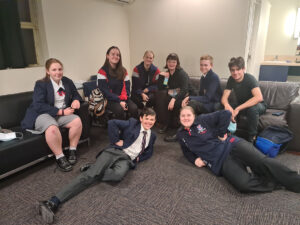 Recently, Canterbury's Junior (Years 7-9) and Senior (Years 10-12) Secondary Theatre Sports Teams participated in the Youth Theatre Sports Competition, hosted at local area schools.
Both teams had their respective audiences laughing, as they navigated their way through improvised acts, where the scenarios were only given to them literally seconds beforehand.
Such a fun event for all involved!
Thanks to Mrs Kirk for your work with these teams.
So students, if you have a passion for Secondary Drama, and a flair for Theatre Sports, please search our MyCC under Co-Curricular / Performing Arts / Drama / Theatre Sports.
Break A Leg! And please enjoy their impromptu acting Theatre Sports videos below…
Canterbury Junior Secondary Theatre Sports Team Video