Are You Ready For The Sudsy Challenge?
Thanks to Lilly Rider from Year 9 for her video intro – the driving force behind The Sudsy Challenge here at Canterbury…
This term we are supporting Orange Sky Laundry by participating in The Sudsy Challenge.
This will run from Thursday 16 – Friday 17 September 2021 – the last two school days of Term 3.
The Sudsy Challenge is all about understanding what it's like to be homeless, by going without washing for two days.
So what does this mean? It means if you join our team, you will be wearing the same set of clothes, without washing, for two days!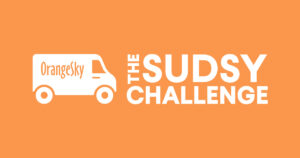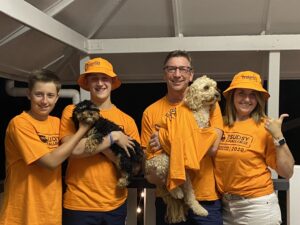 How Do You Get Involved?
Canterbury students and staff can sign up via MyCC or Teams using the weblink within the article.
It's FREE to sign up, but you will need to raise money prior to September 16 if you wish to participate fully at school.
Canterbury Sudsy Challenge Sign Up Page
Raise $24 before 11:59pm THIS Wednesday 1 September 2021 so you get The Sudsy T-Shirt.
Then continue raising money – our goal is $5,000 this year.
Wear your orange The Sudsy Challenge T-Shirt for 2 full days from September 16 – 17 (see below for details on how we'll be doing this at school).
If you don't want to sign up – please support a friend or simply make a donation.
For more information, please see The Sudsy Challenge Website.
Students will be required to wear their formal shirt to and from school – over the top of their Sudsy Challenge T-Shirt – during the challenge and during House Chorale.
At other times, the bright orange Sudsy Challenge T-Shirt can be worn around school.
If you intend on wearing the same set of clothes for the entire time, please ensure you wear something that can be covered by your formal school uniform if necessary.
Thank you and we look forward to hearing from you…
If you would like to join our Canterbury team – https://www.thesudsychallenge.com/join/canterburycollege
If you would like to make a donation to the Canterbury team – https://www.thesudsychallenge.com/fundraisers/canterburycollege