Years 3 & 4 Stephanie Alexander Kitchen Garden Pizza Day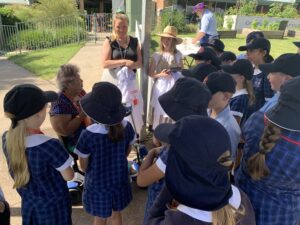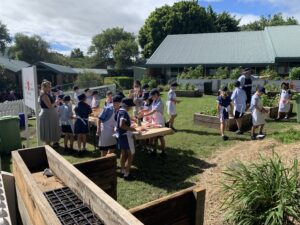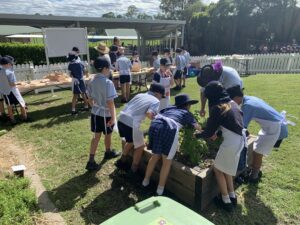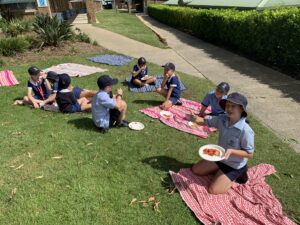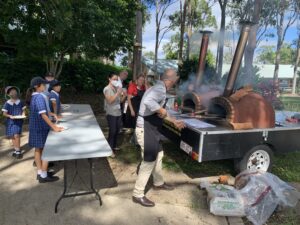 Canterbury's Years 3 and 4 students celebrated a term of hard work in our on-campus 'Stephanie Alexander Kitchen Garden' with a pizza making day last Thursday 31 March 2022.
A special 'thank you' to Mr Paul Penny and Mrs Brittany Sinclair for sharing their passion for all things 'green and growing' with these students, and creating such an engaging real-life program.
And it was wonderful to have Aunty Julie on-site to explain the connections between Indigenous culture and lifestyle and their native bush tucker – as Australia's original 'paddock to plate' farmers living entirely off the land.
Students enjoyed harvesting the ingredients they grew themselves in the garden, assembling their own pizza creations, witnessing the clay pizza ovens in action, and enjoying a delicious meal with their friends on the picnic blankets outside – all on the second last day of Term 1.
Bon Appetit – as these little 'green fingers' quickly turned into sticky 'pizza fingers'…
The full 98-image photo gallery is on MyCC and Facebook.