Canterbury's Year 8 Marvellous March Medieval Morning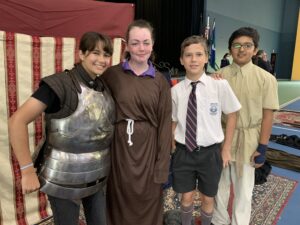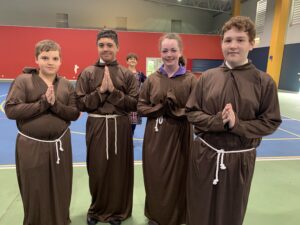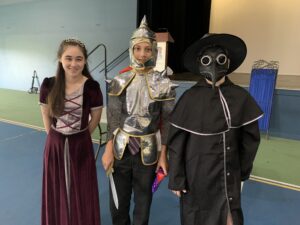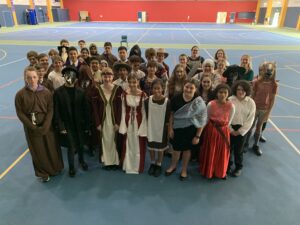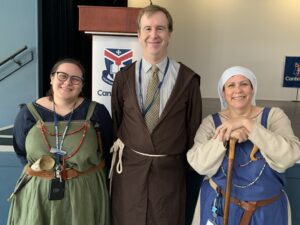 Last Wednesday morning 30 March, our Year 8 History students travelled back to Medieval Europe.
The students reinforced their specialised historical knowledge and skill sets developed during Term 1, by fully immersing themselves in an engaging Medieval Morning at the Canterbury Events Centre.
The enthusiastic team from Living History delivered fascinating information about Feudalism, the Black Death and the role of the knight in Medieval Europe.
Students enjoyed exciting opportunities to dress up in various chain and plate mail, and examine a range of replica weapons utilised throughout the Crusades era.
The successful morning concluded with well organised and safe knight duels – one touch and you were out, and had to hand over your weapon and shield to the next in line.
Congratulations to our Year 8s Rose Cook, Jordan Garner and Isabella Oxenbridge who won prizes for their outstanding costumes on the day.
Full 93-image photo gallery on MyCC and Facebook – including our three costume winners, and even our costumed teachers!
Mr Cameron Laidlaw
Head of Global Studies