Year 8 BEE Christmas Gifts: Pop-Up Market Day Stall: THU 11 NOV – CASH ONLY! 🎄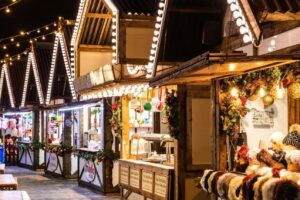 What: Year 8 Business Christmas Gifts: Pop-Up Market Day Stall.
When: Week 6 – THIS Thursday 11 November 2021.
– Morning Tea Break (10:25am – 10:50am)
– Lunch Break (12:45pm – 1:25pm)
Where: School Canteen Deck Outside The Yalburru Café.
Who: ALL Secondary School Students & Staff.
Cost: Various Christmas Gifts On Sale From $1 – $15.
**Payment: CASH ONLY so please bring your wallets & purses.**
More Details: The gift ideas, their actual production, and store set-up, have all been uniquely collaborated upon and planned, and will be delivered by our Year 8 Business class as part of their assessment task: Entrepreneurial Design.
There are fabulous handmade gifts, special Christmas gift cards, tote bags, scrunchies, food and gift baskets, candles and decorations – all on sale for one day only.
Raffles and cold drinks will add to the festivities.
So get in some early Christmas shopping while supporting this entrepreneurial venture by our Year 8 Business students.
NB: A similar stall was run back in Term 2, and our Year 8 students are pretty excited for Market Day on Thursday 11 November!
Please don't forget your cash…