Year 6 Outdoor Education Update! Goats, Archery And Survival Skills…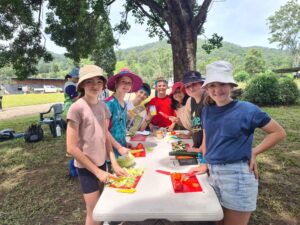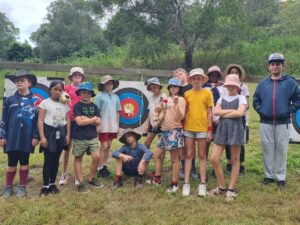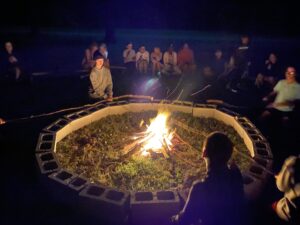 The Year 6 Outdoor Education Program is up and running, with alliances being formed and lines drawn.
The Red Badgers have thrown down the gauntlet, challenging any other teams to surpass their archery skills, while the Bridesmaids (Pink Team) are crowing about their superior crate stacking skills.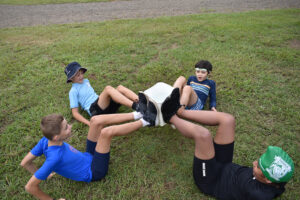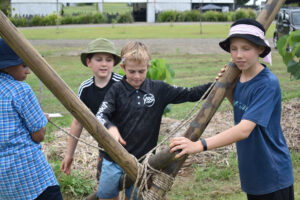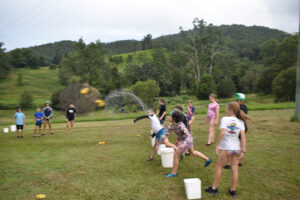 Surprisingly, the Green Ninja Nuggies have been silent in the face of this, preferring the company of the property's miniature goats.
Stay tuned, there is much more to come…