Year 5 RAVE Term 4: Christmas Compared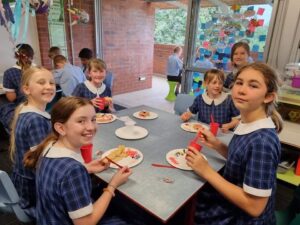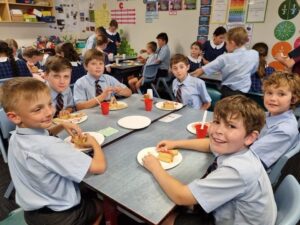 For RAVE: Religion And Values Education this term, Year 5 have been studying a unit called Christmas Compared.
Students have been researching how other countries around the world celebrate Christmas.
We have looked at their Christmas traditions, foods and activities, and then compared these with our Australian yule-tide traditions.
For the past few Fridays, the three classes have joined together to create traditional Christmas activities from the places we have studied, including: Mexican Pinatas, German Gingerbread Houses, and Filipino Parols (stained glass stars).
It has certainly been a lot of fun!