The Canterbury Dark Side Astronomy Club RETURNS Next Year!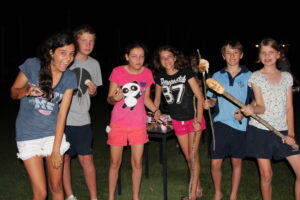 At Canterbury's Dark Side Astronomy Club, we have plenty of fun while learning a bit about the universe along the way.
The club will be open to ALL students from Year 5 to Year 12.
We will be meeting every Monday after school in the Secondary Library.
These meetings will involve entertaining videos, news and astronomy topics like: supernovas, black holes, relativity, Schrodinger's Cat, asteroid impacts and more.
Then a follow-up activity which could be Internet research, model-making, quiz games with chocolate prizes, Jedi Knight training or light sabre battles!
Each year there will also be star gazing evenings with telescopes on the Oval, a Star Wars movie marathon, a visit to the Brisbane Planetarium as well as family nights.
For more details and photos, please visit our website via this weblink HERE.
May the Force be with you!