Year 11 French: Monet In Paris Exhibition | Event Wrap & Photo Gallery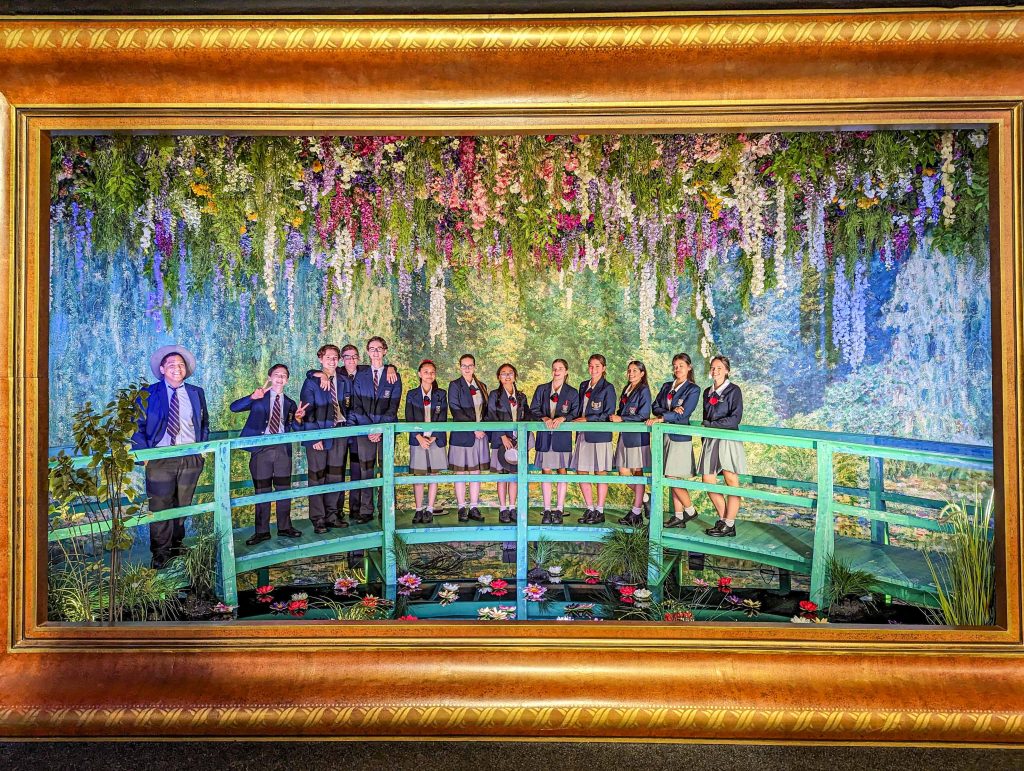 Yesterday, our Year 11 French students visited the 'Monet In Paris' exhibition over at Northshore Brisbane.
They were transported back in time to the dazzling world of 19th Century Paris, where Monet and the Impressionist masters led an unprecedented period of cultural and artistic flourishing.
Students enjoyed the beautiful artworks created by various Impressionists – Claude Monet, Camille Pissarro, Pierre-Auguste Renoir, Paul Cézanne, Edgar Degas and many more.
They were projected at enormous scales in an epic display of light, colour, sound and fragrance.
Our students were able to learn more about the paintings, the history of the Impressionist movement, and it's impact on French culture.
More photos from the exhibition can be found on our Facebook Page HERE.
For more information on the exhibition, please visit this weblink HERE.