Year 10 Essential English – Language That Works: Job Applications Assessment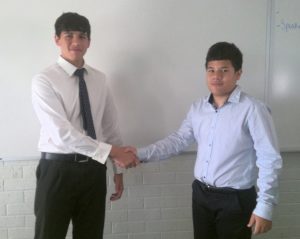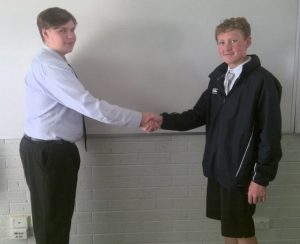 In Term 1, our Year 10 Essential English class undertook a rigorous and authentic unit designed for work-readiness.
This required students to respond to an initial survey on their interests and skills, to identify a compatible career path, followed by a search on employment websites for suitable jobs.
Our Year 10 students then created their CV and practised writing letters of application for their focus job.
The culminating assessment was engaging in a job interview.
To prepare for this, students scripted and practised a range of questions and responses, and then recorded themselves with a student partner, each taking the role of either interviewer or job candidate.
We could not be more proud of the professional conduct of our students, as they approached this task with serious enthusiasm, and presented themselves impeccably for the interview process.
They are now confidently prepared for future employment prospects with an updated and relevant CV and the skills to navigate the application process.
Particular thanks must go to their teacher Mr Peter van der Poel, for his determined direction and coaching in ensuring all students gave their very best, and also for the unwavering support of Ms Elaine Dobeli and her many words of wisdom.
Great work Year 10.