Woolworths Cricket Blast Program: Sign Up Now!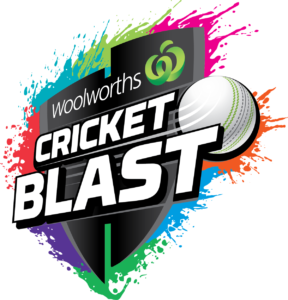 Dear Parents and Carers,
In 2022 Canterbury is offering the Woolworths Cricket Blast program!
This program will occur on our Junior School Oval on Tuesday afternoons from 3:30pm – 4:30pm commencing THIS Tuesday 15 February 2022.
Woolworths Cricket Blast will run for six weeks, with the last session falling on Tuesday 22 March 2022.
Junior School students in Years 1- 3 are invited to participate in this great activity.
Woolworths Cricket Blast will be coordinated under the guidance of Queensland Cricket, with a special emphasis on FUN skills acquisition and game awareness.
All participating students are to meet at the artificial grass area between the Years 4 and 5 classrooms to have their name marked off by a Canterbury staff member.
From there, students will be taken down to Oval 3.
Students are to be picked up promptly at the conclusion of the session.
The program cost is $99.00 which is sundry billed, and includes six weeks of coaching by accredited coaches and a bonus participant pack.
Students need to be registered for the program online by following these steps:
• Visit play.cricket.com.au
• Click on 'Search for club or centre' in the top right hand corner of the webpage, and then search for Canterbury College and follow the prompts from there.
This is a very exciting opportunity for our younger students to gain valuable knowledge and skills in the game of cricket, while having a great time with their friends after school.
If you have any questions, please do not hesitate to contact me by email – 
Yours faithfully
Mr Ben Maxfield                                           Mrs Michelle Leftwich
Head of HPE and Sport (Junior School)         Head of Junior School