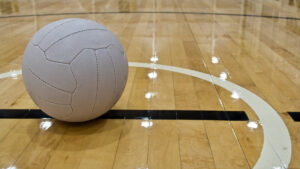 Winter School Holidays Netball Update: We're Just Warming Up!
Below is a YouTube weblink to Smash FM Melbourne (online sports program) featuring Canterbury's 2021 Netball Captain Jada Anstee and 2020 Netball Captain Grace Hamilton being interviewed by host Will Taylor.
Both girls are contracted to play for the Carina Leagues Club Tigers in the semi-professional HART Queensland Sapphire Series Netball League, which underpins the Suncorp Super Netball competition that features the Queensland Firebirds etc.
Canterbury has another two players – Lathia Shepard (Wildcats) and Madisen Iva (Tigers training partner) who are also currently contracted.
Watch the Smash FM Melbourne interview with our Canterbury girls here – https://youtu.be/lBGbKVrjv-I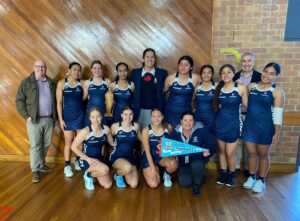 In the coming weeks we have the Queensland franchises of the HART Sapphire Series naming their 16s and 18s squads – so hopefully Canterbury will have very good representation in those teams.
It is the only pathway to make State teams and then feed into the HART Sapphire Series and Suncorp Super Netball competitions.
Next week we also hit the courts in the Qld Independent Secondary Schools Netball Championships (QISSN) so please stay tuned for results on that front.
AND finally on 5-6 August we have the Vicki Wilson Netball Championships where Canterbury has a junior and senior team that have qualified.
So while The Associated Schools (TAS) Netball has finished – our external competition season has just begun…
Let's Go Taipans! Bring it on!