Angry About Cuts To Canterbury's Private School Funding?
Dear Parents & Carers,
Here is a suggested template for anyone wishing to contact our local Forde Electorate Federal MP Mr Bert van Manen directly, about the current changes in private school government funding, but feel they don't have the words to make their argument as well as they would like.
It was suggested to me by a loyal Canterbury parent to draft up and make available to you all to use or 'cut and paste' as you see fit.
Your support is most welcome!
Kind Regards
Dan Walker
Principal
Canterbury College
Dear Mr van Manen,
As a parent with Canterbury College, I am writing to express my profound disappointment that the changes to the Federal government's funding model disproportionally disadvantage our school over many other wealthier schools across the country.
The government has suggested the Direct Median Income (DMI) model is a fairer and more equitable measure of parents' capacity to pay school fees.
However, how could it be that the wealthiest schools in our country, mainly in the $35,000+ per year fees band are protected behind a funding 'floor', while a change in DMI at Canterbury of 6 points, results in nearly $3 million being lost over the next decade?
Furthermore, it seems curious that very few Catholic schools nationwide seem to have lost any funding or had their DMI adjusted.
The reality that most schools suffering funding losses are Anglican or independent schools located in outer metropolitan growth corridors or regional Australia seems particularly unjust.
Parents who choose Canterbury, do so because it is an independent school that represents and promotes our values of developing the 'whole child' in a nurturing and challenging environment.
If fees at Canterbury rise beyond our means, there will be a flood of students into state schools in the area and a loss of great programs at Canterbury for the remaining families.
If the Federal government's mantra is to maximise school choices for ALL families, this funding change seems to actually limit the ability of working families to choose their local independent school as it could now be priced out of reach.
We urge you to lobby your cabinet colleagues in the Morrison government to reconsider the DMI model in its entirety, as well as provide interim support to the 30% of schools affected negatively by these changes.
None of us want to consider another school beyond Canterbury, and we know the College is working extremely hard to protect us from any major fee hikes, but your government's funding model is simply unfair.
This issue is a major concern to me as a voter in Forde.
Regards
<Full Name>
Canterbury College Parent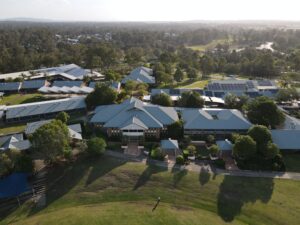 In case you haven't seen it yet, here is the weblink to the ABC's 7:30 Report program piece aired on Monday night and the full transcript – https://www.abc.net.au/7.30/private-school-funding-creating-a-political-brawl/13404616
Get the FULL ABC story clearly explained here, including a table showing the estimated funding impact caused by the new DMI funding model on all regional and metropolitan independent Australian schools – https://www.abc.net.au/news/2021-06-22/independent-schools-group-opposes-private-funding-model/100233032