Want To Join Our Canterbury Art Club??? Get In Quick!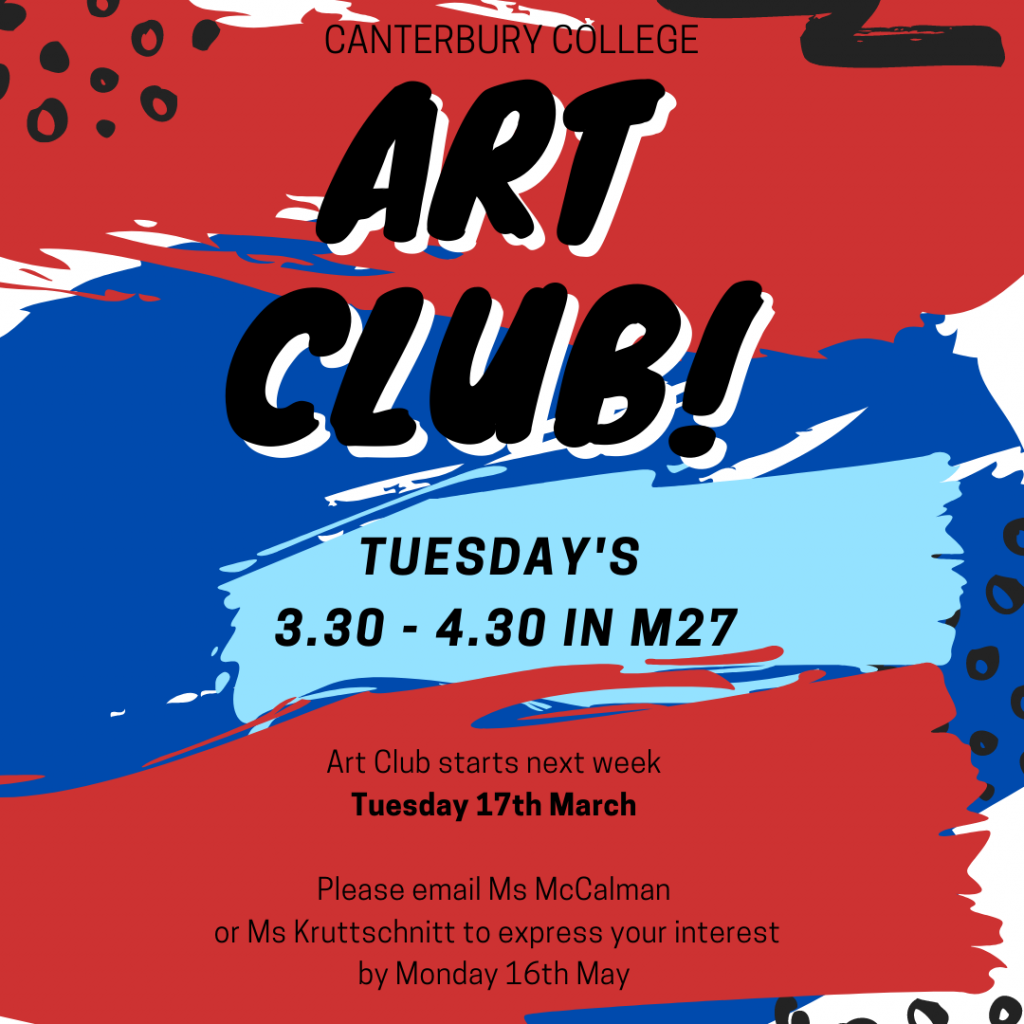 Do you like being creative?
Do you want to learn some new skills while connecting with other creative students?
Well… Come along to the weekly Art Club!
What: Canterbury Art Club!
When: 3:30pm – 4:30pm, EVERY Tuesday Afternoon During Term 2.
Where: Room M27.
Who: For Secondary School Student Art Lovers.
Cost: FREE!
RSVP: Please email your Expression Of Interest to Ms McCalman or Ms Kruttschnitt BEFORE 3:00pm THIS Monday 16 May 2022.
Ms Lauren McCalman: Head of Faculty – Creative Industries – 
Ms Suzi Kruttschnitt: Teacher – Creative Industries – 
We will ONLY be taking a small number of students so please get in quick!
We look forward to seeing you there…