Ula Motuga: Class Of 2017 | How It Started (2017) vs How It's Going (2023) – Part Of Our International Women's Day Celebrations!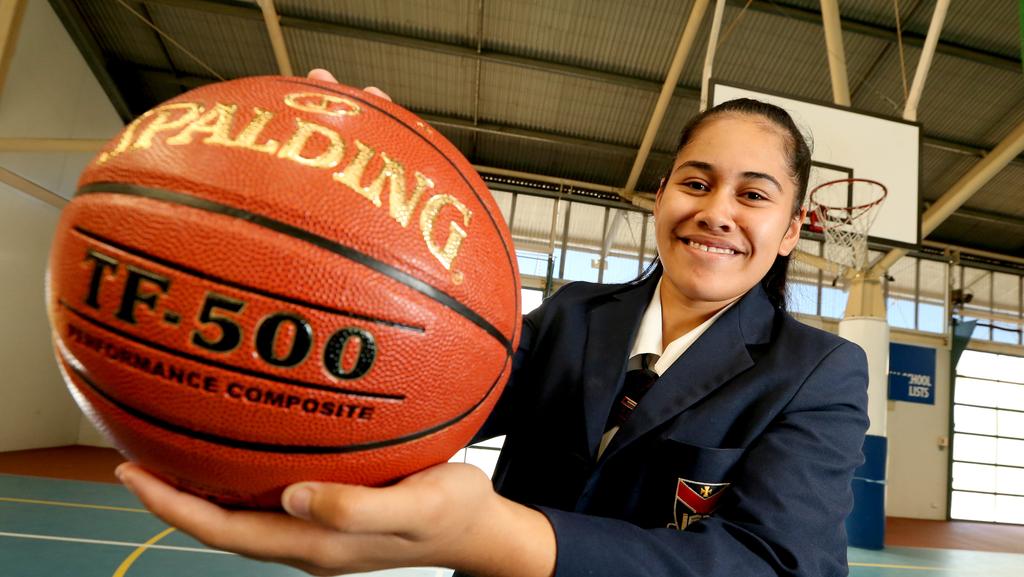 Caption: Basketballer Ula Motuga at her school Canterbury College. Picture: Richard Walker (2017)
Ula Motuga (Class Of 2017): How It Started… Sunday 4 June 2017
Logan Basketballer Ula Motuga Selected For Australian Three-On-Three Basketball Team
Michael Cormack – Sunday 4 June 2017 | Albert & Logan News
The experience of taking on the world's best in her age group will only push Logan basketballer Ula Motuga to greater heights.
That is the opinion of Logan Thunder's Basketball Operations Manager Luke Cann after the 17-year-old was selected to represent Australia in a three-on-three tournament.
"What I've said to a few of our young basketballers who have been selected at a high level, is that you want to get slightly exposed," Cann said.
"You get a bit more understanding of what it takes to get to those elite levels, so I'm glad she's going to get that experience.
"She'll be playing against girls who will go to high-level US colleges."
Cann said Ula would be well suited to the format.
"At her best, she's quite unstoppable because she can do it all," he said.
"She's made for three-on-three and she's a prototypical player for the format, because she can score, she can rebound, she can defend, she can pass, and she can play inside and outside.
"If you've got skill and size, then you're well suited and Ula has that.
"You need players who can do it all, because with there being only three players on the court at a time, there is less room for specialist players.
"Ula also has a very good understanding of the game, and there is no coach in this format, so it's important to have people who understand the game and are strong leaders."
The Canterbury College Year 12 student said: "It's good to be given this opportunity".
"I'm excited about being able to represent my country and being able to play with the best girls in the country," she said.
"You've got to stay focused in the three-on-three format and be ready for whatever.
"The tempo's a bit quicker than five-on-five basketball — it's a lot of fun."
Ula thanked former Thunder player Bridget O'Brien, who has worked with her at Canterbury College, for helping her develop.
——————–
Ula Motuga (Class Of 2017): How It's Going… Sunday 26 February 2023!!!