Sumo Robotics Scrimmage Tournament Report | Our Taipan Roboneers In Action!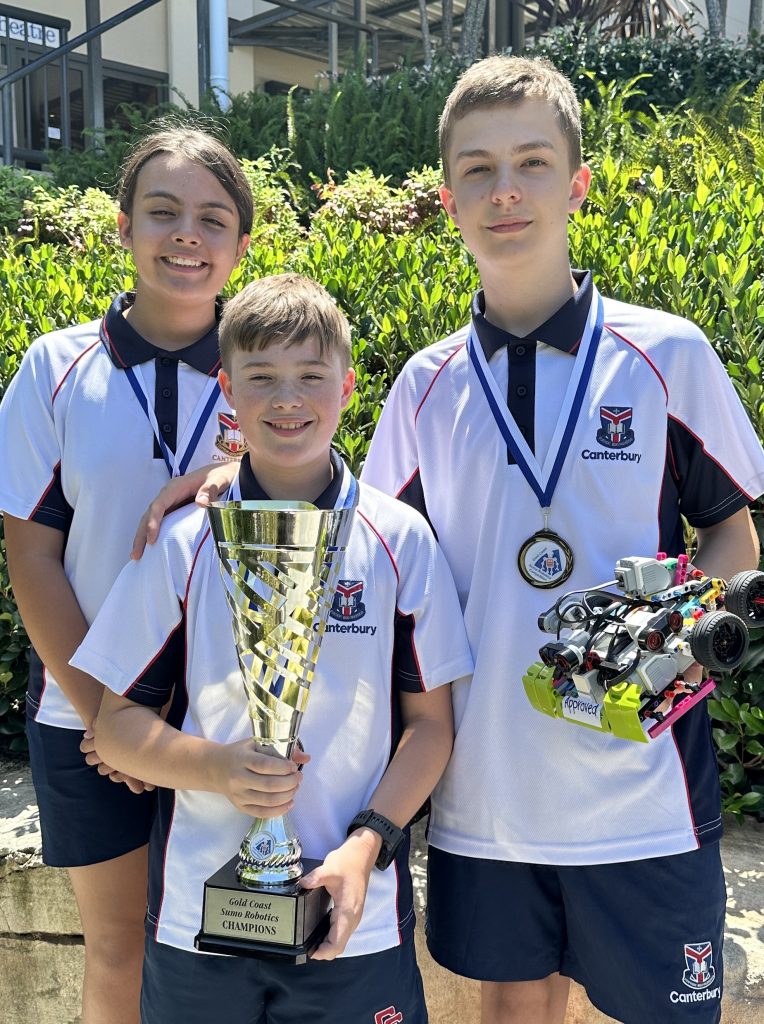 What an exciting Monday our Taipan Sumo Roboneers enjoyed!
We ventured over to Hillcrest Christian College, our gracious host school, for the first Sumo Robotics Scrimmage for 2023.
With teams across both Junior and Secondary Schools, the room was abuzz with excitement and anticipation.
Our students spent the morning showcasing school values as they worked alongside other schools to learn, collaborate and challenge each other.
Afterwards, teams tried to master the battle arenas, as their robots knocked opponents out of the ring.
Cheers rang out announcing the victors, while the defeated competitors went to modify their robot's design and operational coding to try all over again.
At the end of this event, those left standing in each of the four arenas played off for a place on the winners podium.
And… One of our Canterbury Roboneer teams was victorious finishing in FIRST PLACE!
A huge congratulations to all teams that participated in this spirited and fun event.