The FUSE Cup | Mario Kart Grand Final WINNERS!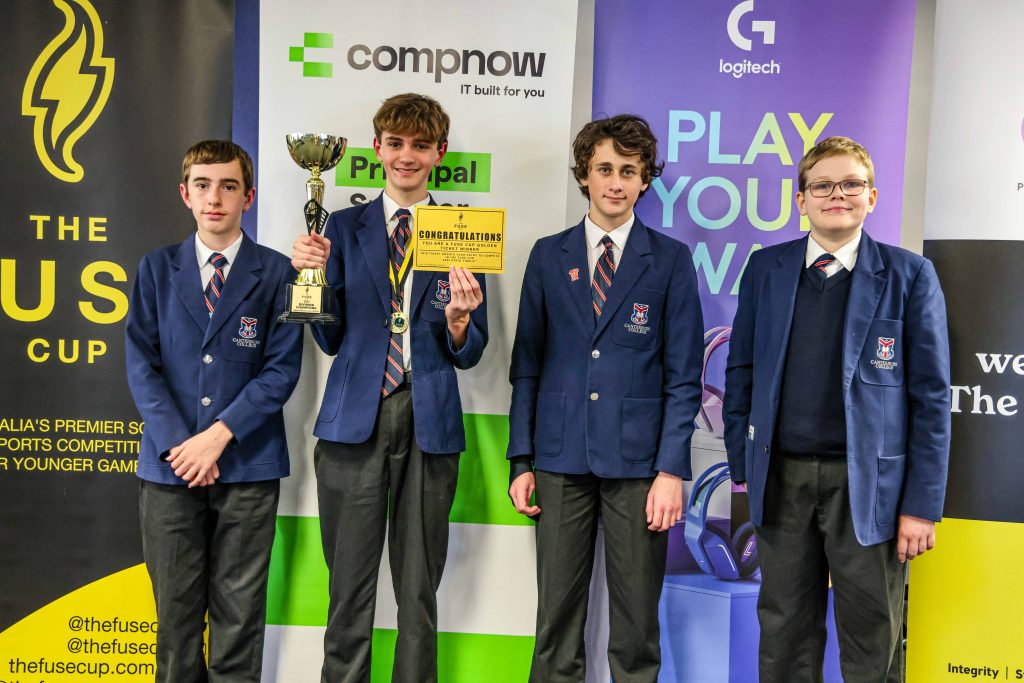 ️ eSports Mario Kart Captain, Alexander Sayers, was our last Canterbury student still in the game for The Fuse Cup Grand Finals!
During a nail-biting final lap, the thumbstick grip was pushed to its limit, with Canterbury holding a steady second place.
The game turned when triple red turtle shells were dispensed, and a great triumph for our Canterbury Mario Kart Team, as Alexander crossed the finish line in first place!
Well done to everyone from all the different South-East Queensland schools who participated in this awesome Grand Final.
Let's-a go! Nintendo Australia / NZ