Term 2 Mario Kart Try-Outs For Fuse Cup Championships: TOMORROW!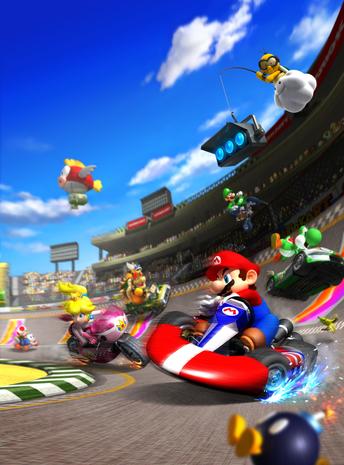 During Term 2, Fuse Cup will be hosting the highly anticipated Mario Kart Championships.
All students wishing to partake in this exhilarating contest are welcome to try out for a place on the team.
To be successful, you must rank in the Top 8 – i.e. the top eight students in Years 5-6 or the top eight students in Years 7-8.
As with the other Fuse Cup competitions, there are fantastic prizes to be won!
WHEN:
THIS Wednesday 4 May | 1:30pm to 2:15pm
THIS Thursday 5 May | 12:45pm to 1:25pm
WHERE:
Room M02
Students MUST be willing to participate in training during the lead-up to the District Schools Competition, allowing us the best chance to represent Canterbury College successfully.
If you would like to join us in this thrilling tournament, please complete the RSVP form located in MyCC News.