TAS Sport – Trimester 1, Round 3: Canterbury vs West MAC 🏀🎾🏐⚽️🏏
Here is your TAS Sport Trimester 1, Round 3 Results Wrap.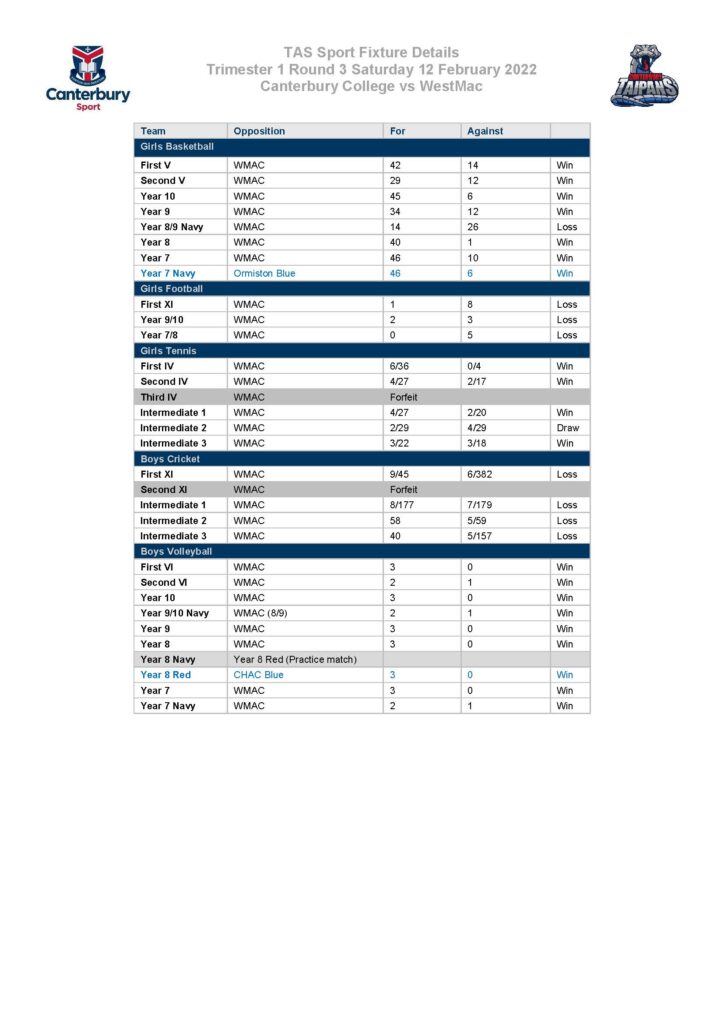 Congratulations to all our sports players who competed on Saturday in our 'first' round of actual TAS fixtures – officially Round 3 due to the delayed return to school.
As a College, we were represented by athletes with pure energy, high class and respect against the West Moreton Anglican College.
This was shown on and off the field by their sportsmanship, integrity and genuine support – of not only their team, but other Canterbury teams as well.
It was a really mixed bag of results on the weekend, with our Girls Basketball 🏀, Girls Tennis 🎾 and Boys Volleyball 🏐 teams winning all or nearly all of their matches, and our Girls Football ⚽️ and Boys Cricket teams 🏏 giving their best efforts against more experienced and cohesive outfits.
Your coaches look forward to full attendance at training this week!
Next Saturday we will be competing Away against traditional rivals JPC: John Paul College – our big local derby – so please get ready, train hard and let's keep the momentum going.
Our Senior Girls Tennis and Senior Boys Cricket teams still need more players urgently!
To sign up and join the fun with your school mates, please visit our MyCC Secondary Sport Page or contact Mrs Catherine Krzensk –  😁
Good luck to our swimmers and netball players attending composite districts this week as well.
Let's go Taipans! 🐍
Mrs Catherine Krzensk
Director of Sport and Activities