TAS & JTAS Sport Fixtures: THIS Saturday 26 February – CC vs St John's Anglican College Away 🏀⚽️🎾🏏🏐🏑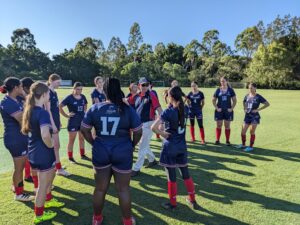 Below and attached HERE are your sport fixtures for THIS Saturday's TAS (Round 5) and JTAS (Round 2) Trimester 1 matches.
We will be competing Away for the third weekend straight – this time against St John's Anglican College over at Forest Lake, with a few CHAC and Ormiston College fixtures mixed in, and some cricket clashes on Canterbury home turf.
This heavy rain could finish up Friday lunchtime – so train hard, support one another and other Taipans teams – and let's keep this red and navy momentum going!
Please check the MyCC Sport Pages for any Wet Weather updates on Friday night or early Saturday morning, and the contact details for our two Heads of Sport are on the fixture sheets.
NB: Our Secondary Boys Cricket Teams still need more players urgently!
To sign up and join the fun with your school mates, please visit our MyCC Secondary Sport Page OR contact:
FOR CRICKET: Mr Glen Walker – 
Good luck to all our athletes and teams competing this weekend.
Let's go Taipans!