Talking Taipans – Episode 3, 2022 🐍 With Catherine Krzensk & Ben Maxfield + Special Guests!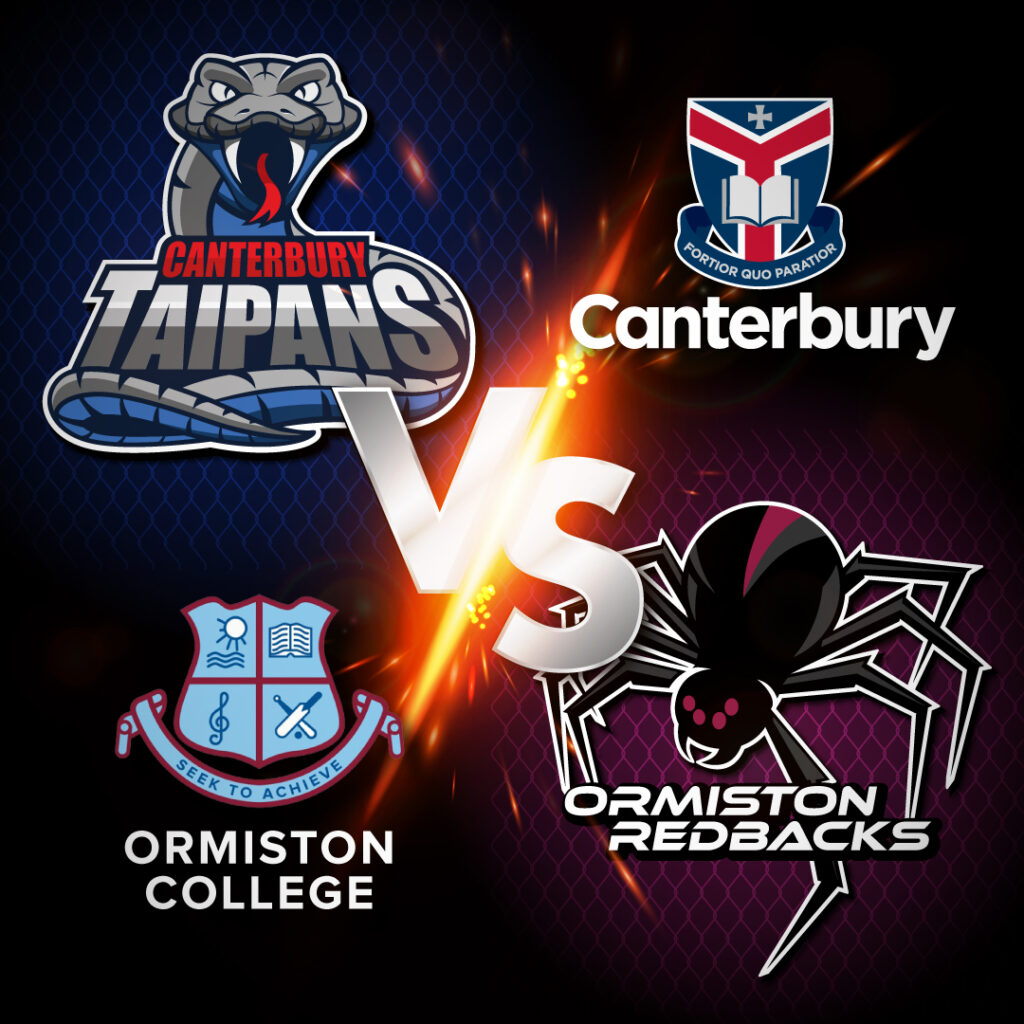 Finally! We have a Home Round fixture right here at Canterbury College to finish up Week 7 of Term One!
So talking all things Taipans are our indomitable hosts Mrs Catherine Krzensk (Mrs K) – Director of Sport and Activities, and Mr Ben Maxfield – Head of HPE and Sports (P-Year 6).
This episode they are joined by our special guests: Girls Basketball Captain – Madisen-Jade Iva, Girls Football Captain – Olivia Brown and Girls Tennis Captain – Kate Neill, to discuss International Women's Day, their own female sporting heroes and the sports themselves.
Enjoy – and GO TAIPANS!
Our full TAS and Junior TAS Sport Fixtures attached below…
2022 Trimester 1 Sport – TAS Round 7 & JTAS Round 4: Canterbury College vs Ormiston College – Saturday 12 March Fixture PDF