Talking Taipans – Episode 14, 2022 🐍 With Catherine Krzensk & Ben Maxfield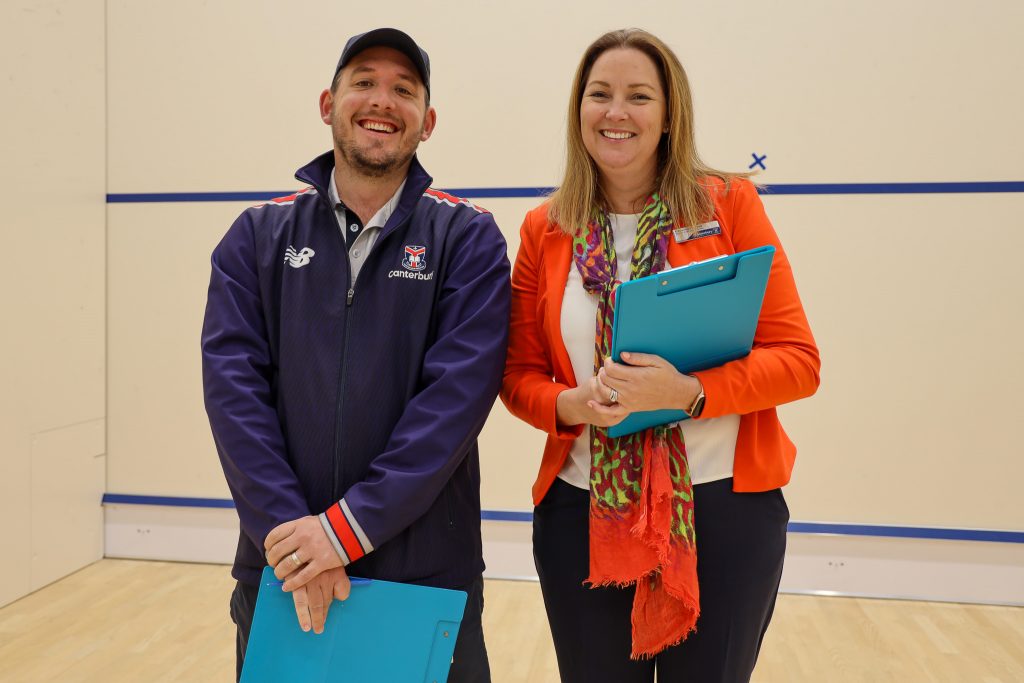 IT'S FINALS TIME!!! 💪
All the best to our athletes and teams as they chase Premiership glory and/or work to finish their Trimester 2 season on a strong note.
Please see the attached fixture details for the respective game times.
The campus maps for each host school can also be found attached below.
Plan to get to your game early or stay late after your match to support your fellow Taipans!
To our Firsts & Seconds Rugby teams: We will be making our way to the Coleman Centre to support our Firsts Netball team at the conclusion of our clashes.
No players will be at the rugby games after our Firsts match has concluded.
Good luck to all our athletes!
GO TAIPANS!! 🐍
NB: The TAS Finals Official Facebook Livestream is still TBC – please check with their Facebook Page directly on Saturday morning…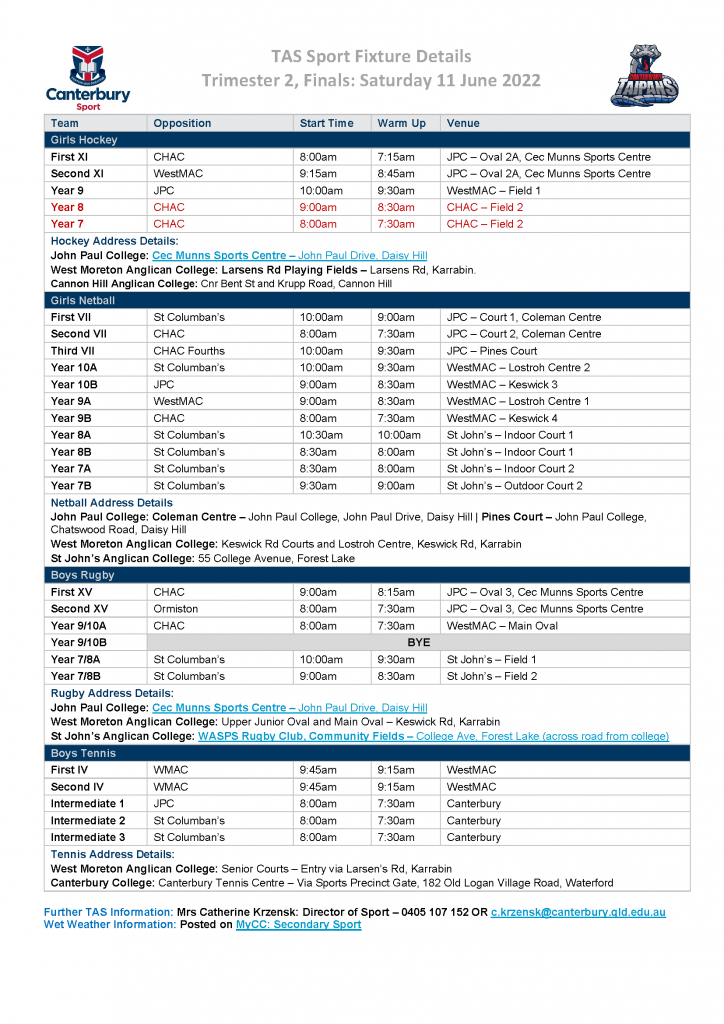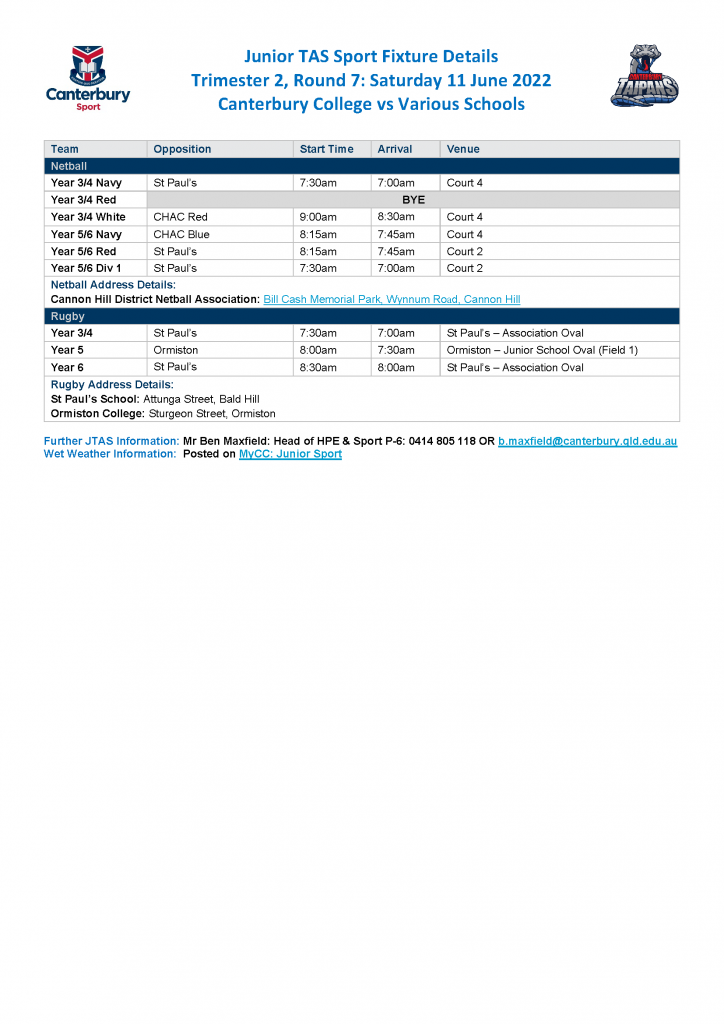 Host School Campus Maps
Please click on the relevant links to view each map.
John Paul College Cec Munns Sports Centre Map | John Paul College TAS Finals Map | WestMAC Campus Map | St John's Anglican College Campus Map | Cannon Hill Anglican College Campus Map | Ormiston College Campus Map | St Paul's School Campus Map