Sunday's Canterbury Music @ Customs House Showcase Concert | Event Wrap & Photo Gallery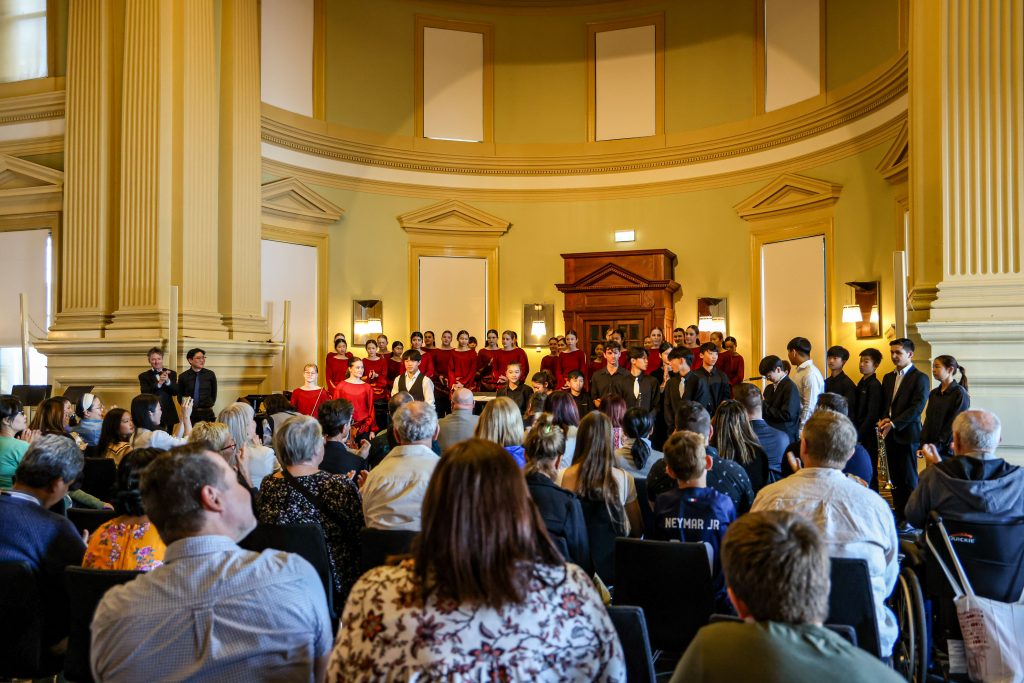 On Sunday morning, after a long hiatus, we held our 2023 Canterbury Music @ Customs House Showcase Concert, in the beautiful heritage-listed riverside building.
It was a wonderful morning of music, as our highly talented Cantabile choir, Ritornello strings ensemble, Canterbury String Quartet, Trio Volante and Trio Bellissimo, joined our top student soloists – Dylan You (Clarinet), Isabella Oxenbridge (Piano), George Li (Cello), Luka Roberts (Trumpet) and Haydn Li (Viola).
Together, they all thrilled the 115-strong ticketed audience with their brilliant performances.
Former long time Queensland Symphony Orchestra Concertmaster, and Canterbury's esteemed Violin Teacher, Mr Warwick Adeney, returned to the stage to perform with Trio Bellissimo.
Thank you to Ms Gloria Shin and Mr Tim Li for their fine accompaniment on the piano for the various performances.
It was a beautiful event on a perfect sunny day in the city…
The FULL Photo Album can be found on our Facebook Page HERE.