Special Indigenous Elders – Anglican Schools Commission – Canterbury Joint Lunch Event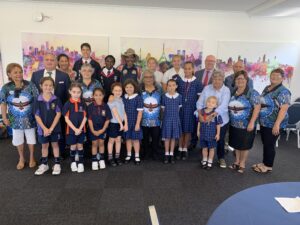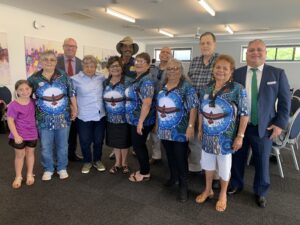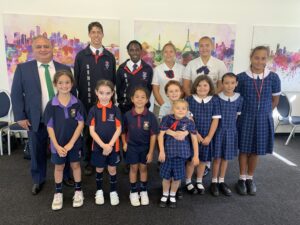 Last Friday 1 April, Canterbury organised a special school visit for Mr Paul Paulson – Director of Indigenous Education for the Anglican Schools Commission (ASC).
It was a chance for Mr Paulson to personally introduce himself to our Principal Mr Dan Walker and our Indigenous school contact Mr Chris Nield – Director of Student Development, and discuss his role with the ASC and offer support for any and all of Canterbury's Indigenous-based education.
Things snowballed beautifully from there, presenting the perfect opportunity to invite a big group of our local Elders and Indigenous educators to the campus for a buffet lunch – including kangaroo steak and damper amongst the dishes – with Mr Paulson, senior and relevant College staff, and student leaders from both our Junior and Secondary Schools.
There was even a display of traditional Aboriginal artefacts from their many thousands of years of pre-European settlement life and culture.
We look forward to seeing where this new and very happy relationship grows over time, as we proudly acknowledge Canterbury's location on Yugambeh Country, and use the traditional Aboriginal names for our Yalburru Café and Early Learning Centre classes.
Each of our Pre-Kindy and Kindy rooms have been given the Yugambeh names for birds found in our local Waterford district.
We have the Mibunns (eagles), Kagarus (kookaburras), Bilins (parrots), Geiras (cockatoos) and Booanguns (curlews).
Our campus kitchen garden also heavily features traditional 'bush tucker' education and we especially thank Aunty Julie for being such an integral part of this whole program with our ELC and Junior School.