Playgroup Queensland: COVID Statement – Monday 9 August 2021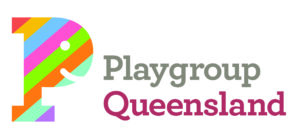 Dear Canterbury College,
At Playgroup Queensland, we are committed to ensuring the health and safety of all our members, volunteers, staff and partners.
So we are requesting that ALL playgroups operating in the Local Government Areas (LGAs) that have just emerged from lockdown REFRAIN from meeting this week – including the Logan City Council, Brisbane City Council and Gold Coast City Council.
We will provide further updates over the coming days.
Playgroup Queensland will be working hard to ensure that groups can safely meet again soon.
Please join us on social media to share play at home ideas and ways to support and stay connected with each other via our online community.
Playgroup Queensland will make a statement about returning to playgroup by Friday 13 August 2021.
Stay safe and take care,
The Playgroup Queensland Team.
Message From Canterbury ELC Director Ms Thalia McDonald: Hello All, Due to the information above, our Playgroup is not to proceed this week as per their request.
——————–
NB: Full Canterbury College COVID Update coming shortly from the Principal.