Our Yalburru Community Cafe Brekkie Buskers Start 7:40am Tuesdays From Week 4!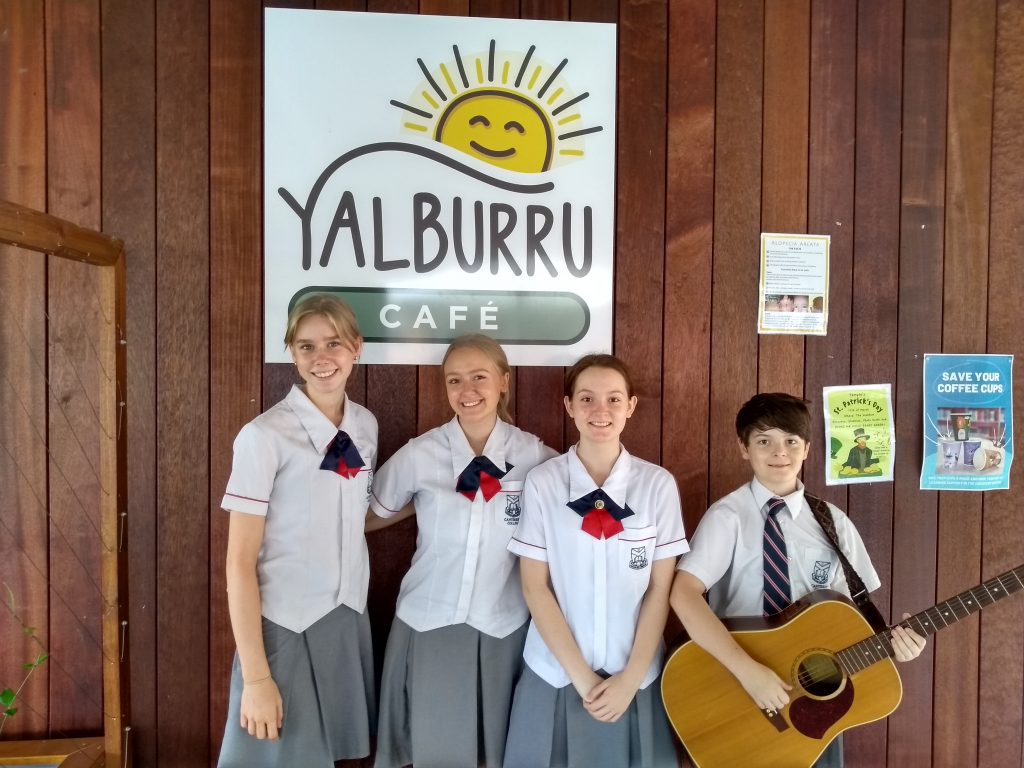 With a busy start to Term 3, and major preparations underway for Canterbury's BIG 35th Anniversary QPAC Concert – happening Monday evening next week, our Brekkie Buskers will start their LIVE performances from Week 4, and keep running every Tuesday morning until the end of term.
We look forward to seeing you all there for the first performance on Tuesday 2 August 2022 from 7:40am.
So Parents, Carers, Locals and Secondary Students – grab a tea or coffee, and some cake or a muffin, and enjoy some LIVE morning music with us!