Our Taipan Roboneers: RoboRave Immersion Excursion Day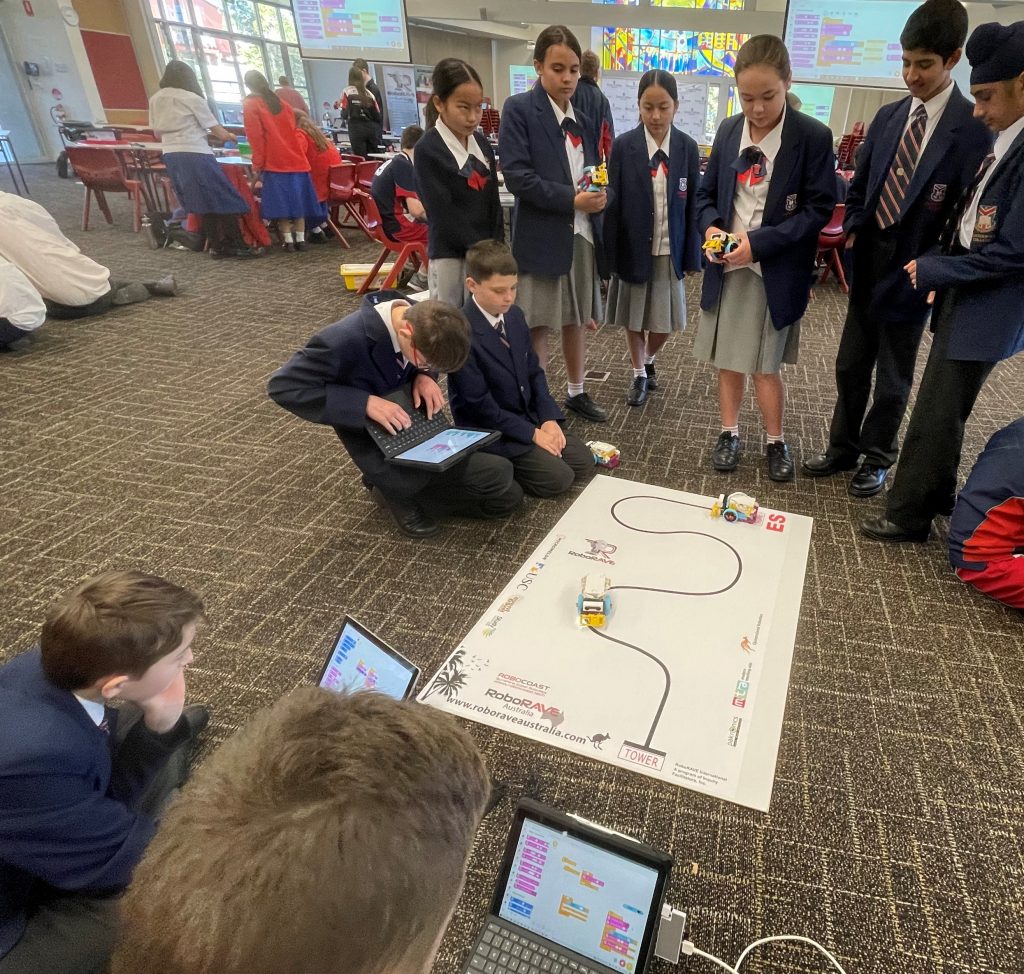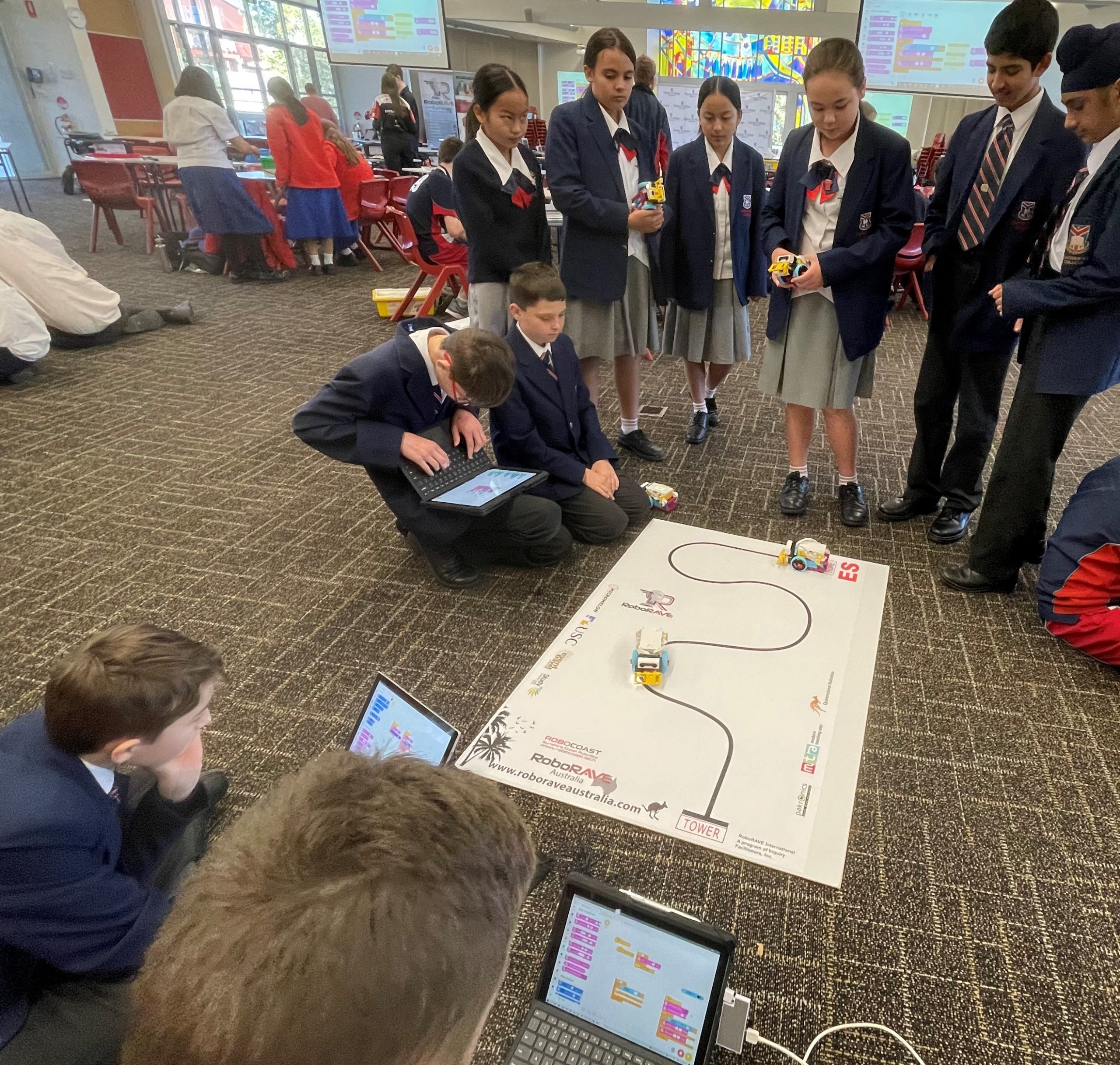 Today, 14 Canterbury Taipan Roboneers students visited Beenleigh's Trinity College as part of a Robotics Immersion Day supported by RoboRave Australia.
Their robotics exploration included gaining a deeper understanding of automation through sensors, while networking with students from other schools.
The excursion culminated with students testing their skills in a friendly Sumo Robot Challenge with our mighty Roboneers coming 1st and 2nd.
Below is more detail about RoboRave Australia and the day…
The 2022 Robotics Roadmap For Australia notes that: The development of robotic technologies in Australia will lead to the creation of new companies and new jobs, and will address a range of issues of national importance – including our ageing population, servicing regional and remote communities, and dealing with labour shortages, such as those generated by the COVID-19 pandemic. – Dr Sue Keay – Chair, Robotics Australia Group.
Queensland enjoys a thriving robotics industry, used in diverse sectors such as mining, agriculture and health.
Skills include programming, engineering, design and developing Artificial Intelligence solutions.
The Information and Communications Technology Gateway to Industry Schools Program (ICT GISP) works with tech industry partners and schools to provide a better understanding of roles and careers in the tech industry, as well as initiatives to develop skills through experiential learning.
Several ex-students have been a part of the RoboRave program and transitioned into careers in tech, robotics and automation.
The ICT GISP has partnered with RoboRave to provide schools, students and teachers with a fun and engaging robotics immersion day, to complement the existing school robotics program.
Students worked on their programming, collaboration and problem-solving skills during the day's activities.
The Australian Computer Society's ICT Gateway to Industry Schools Program is proudly sponsored by the Queensland Government through the Department of Employment, Small Business and Training.
Please see the full 41-image photo gallery on our Facebook Page or MyCC News.