THIS Monday 16 – Friday 20 August: QLD ROAD SAFETY WEEK 2021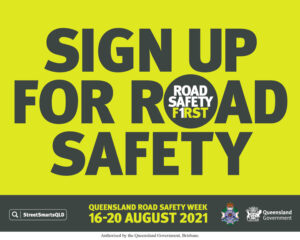 THIS WEEK: Monday 16 – Friday 20 August is Queensland's ROAD SAFETY WEEK 2021 – StreetSmarts (initiatives.qld.gov.au)
The school environment, especially during peak times, plays a significant role in keeping our kids safe on our roads while on their journey to and from school.
Educating our communities on the importance of Road Safety is just one way we can help guide our young people, families, friends and ALL drivers to be 'Street Smart' on Queensland roads, not just during peak times, but EVERY time they get behind the wheel. So…
SLOW DOWN to 40km/hr during the peak weekday school times in our School Zones: 7-9AM & 2-4PM.
DON'T PARK along the yellow lines marked on our school streets.
STAY ALERT and keep a close eye on our students and our Road Crossing Supervisors.
Thank you Canterbury Parents & Carers!
#QRSW2021 #StreetSmartsQLD