Meet & Train With An Olympian At Our Pool This Wednesday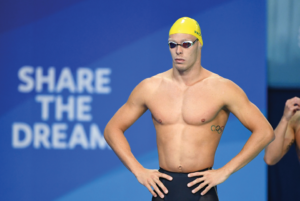 With the 2020 (2021) Tokyo Olympic Games starting this week, we are celebrating the big occasion with a special guest visiting the Canterbury Aquatic Centre this week too…
WHAT: Australian Swim Team Member & 2016 Rio Olympics medallist Jake Packard is coming to speak with our students, swimmers and parents about his swimming career – including his Olympic and Commonwealth Games experiences.
Swimmers will then have the opportunity to get in the water for a 1-hour training session run by Jake himself with our Canterbury Taipans Swim Club coaches! How good…
WHEN: From 3:30pm – 5:00pm, THIS Wednesday 21 July 2021
WHERE: Canterbury College Aquatic Centre
182 Old Logan Village Road, Waterford
– Use Entrance E via Old Logan Village Road
– Plenty Of Onsite Parking
WHO: Open to ALL members of the public & Canterbury College students.
COST: Gold coin donation which will go to Sport Inclusion Australia.
For more information, please email us at – 
Otherwise, see you at the pool on Wednesday afternoon with Jake!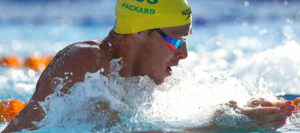 JAKE PACKARD ACHIEVEMENTS – Courtesy of the Swimming Australia Website
Currently training under Chris Mooney at the University of Sunshine Coast, Jake took home his first individual medal – a silver in the Men's 100m Breaststroke – at the 2018 Pan Pacific Championships in Tokyo.
Most recently he was part of the Men's 4x100m Freestyle Relay team who won gold and set a new Games Record at the 2018 Commonwealth Games.
Packard is also studying animal ecology and was named USC's Sportsperson of the Year in 2018.
OLYMPIC GAMES
Rio, Brazil 2016
– Won bronze in the Men's 4x100m Medley Relay
– Placed 9th in the Men's 100m Breaststroke
COMMONWEALTH GAMES
Gold Coast, Australia 2018
– Won gold in the Men's 4x100m Medley Relay (Games Record)
– Placed 4th in the Men's 50m Breaststroke
– Placed 4th in the Men's 100m Breaststroke
PAN PACIFIC CHAMPIONSHIPS
Gold Coast, Australia 2014
– Won bronze in the Men's 4x100m Medley Relay
– Placed 6th in the Men's 100m Breaststroke
Tokyo, Japan 2018
– Won gold in the Men's 4x100m Mixed Medley Relay
– Won silver in the Men's 100m Breaststroke
– Won bronze in the Men's 4x100m Medley Relay
WORLD SHORT COURSE CHAMPIONSHIPS
Doha, Qatar 2014
– Placed 11th in the Men's 200m Breaststroke
WORLD LONG COURSE CHAMPIONSHIPS
Kazan, Russia 2015
– Won silver in the Men's 4x100m Medley Relay
– Placed 5th in the Men's 100m Breaststroke