Make A Difference TODAY On Daffodil Day: Thursday 31 August | Cranmer House Wolves Daffodil Day Fundraising Webpage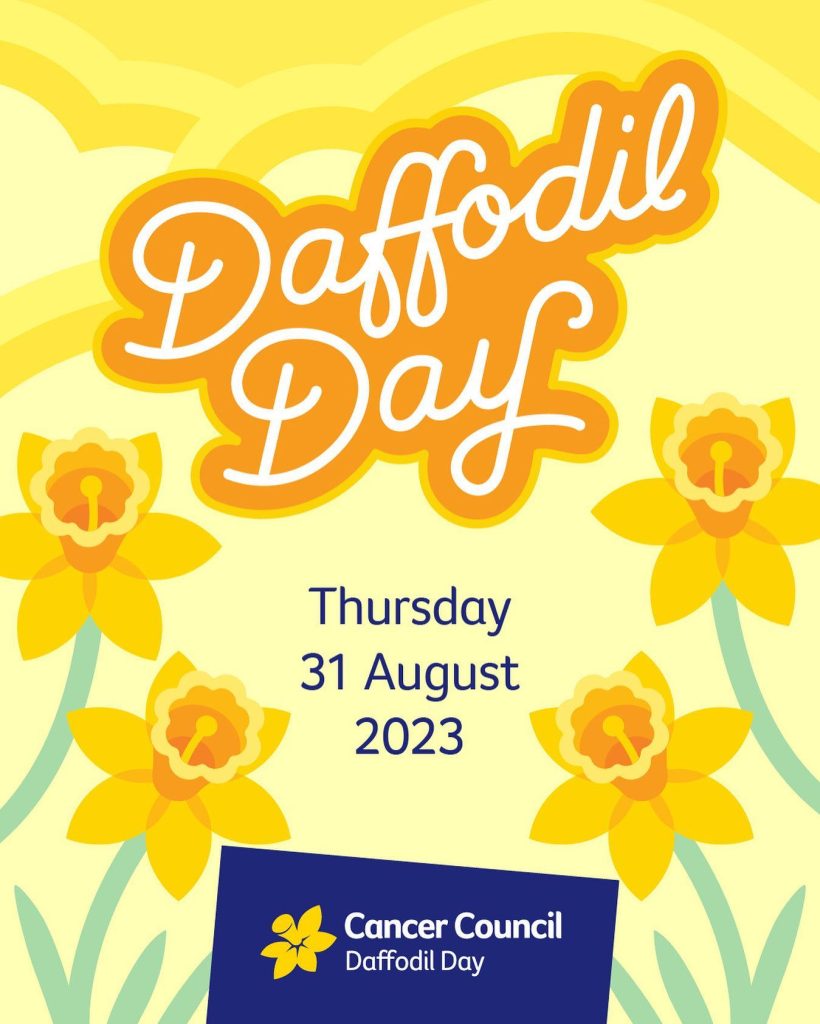 Make a difference TODAY on Daffodil Day! 
More than 32,000 Queenslanders are diagnosed with cancer each year.
So please help Cancer Council Queensland provide them with free prevention tools and support services, as well as fund necessary research.
Every dollar you donate will be matched for 24 hours on Giving Day starting from 5pm 30 August. 
Here is our dedicated Cranmer House Wolves Daffodil Day fundraising webpage started for last week's Loud Lunch BBQ Event.
Cranmer House Wolves 'Loud Lunch' Concert BBQ Fundraiser | Photos & Event Wrap.
#GivingDay #CCQ #DaffodilDay2023 #NavigatingCancerTogether